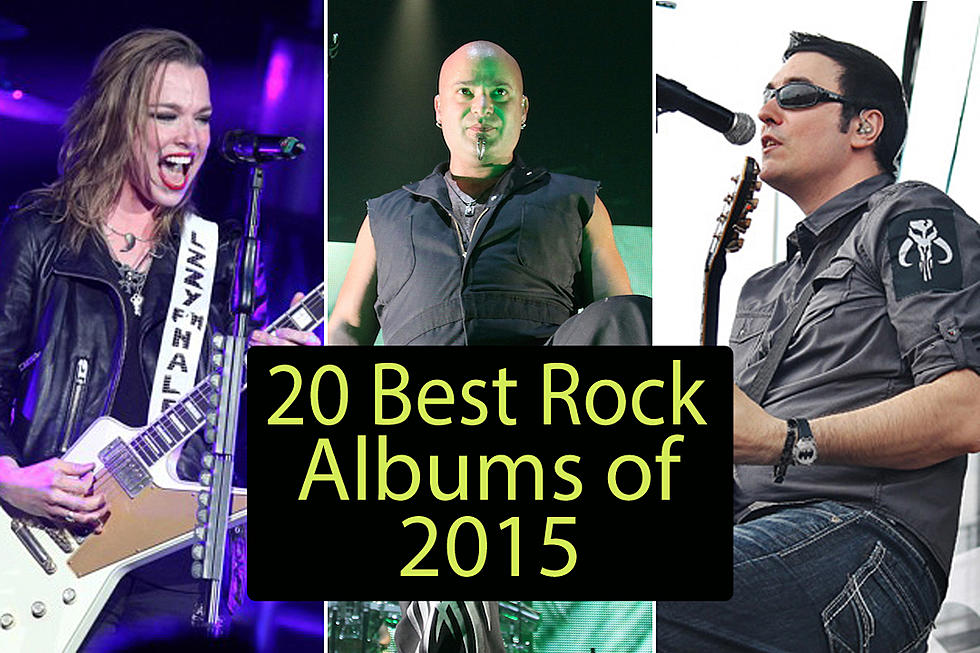 20 Best Rock Albums of 2015
Terry Wyatt / Adam Bettcher, Getty Images / Liz Ramanand, Loudwire
Rock on! These acts certainly did just that in 2015, delivering noteworthy albums this year. But which rock albums of 2015 were the best? Our staff has been debating that for a while and we've come up with our list of the Top 20 (see above).
There are the big names like Halestorm, Marilyn Manson, Shinedown, Five Finger Death Punch, Three Days Grace and Papa Roach making the cut. You'll also find acts like Disturbed, Breaking Benjamin, Failure and Faith No More returning after some time away. Plus there are bands that may not get the attention, but should soon be on the tip of your tongue like Graveyard, Royal Thunder and Dead Sara.
Click through our gallery below to see our picks for the 20 Best Rock Albums of 2015!
Also See Our Picks for the 20 Best Metal Albums of 2015: