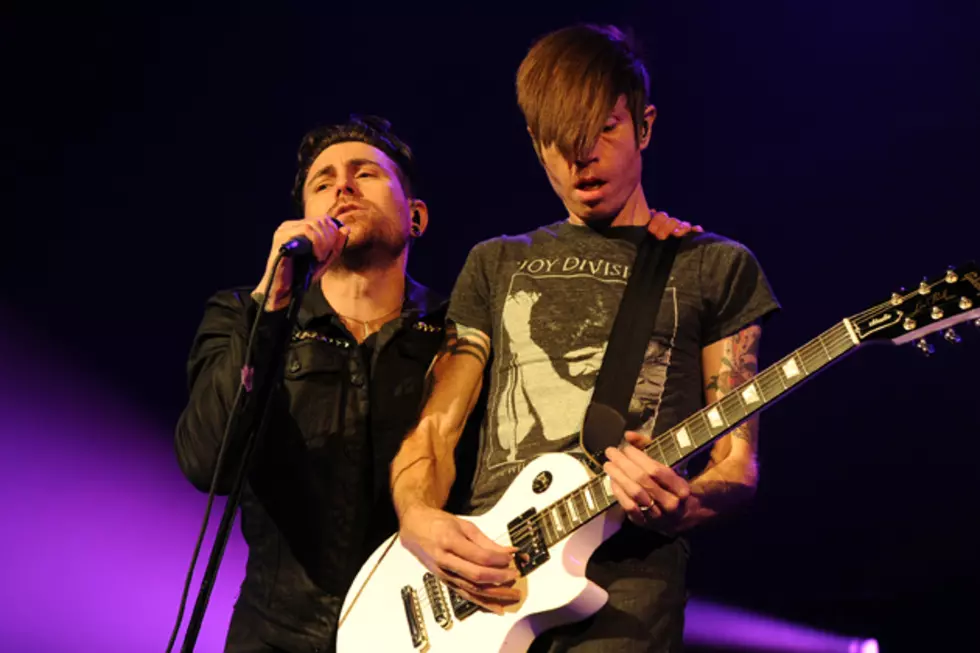 AFI's Davey Havok + Jade Puget Launch New Hardcore Band XTRMST
Kevin Winter, Getty Images
After a brief period of mystery, AFI's Davey Havok and Jade Puget have confirmed that it is indeed them performing on the newly released music from the band XTRMST. Just last week the group's new EP surfaced online with many speculating that it was the AFI duo behind the works.
This is not the first time that Havok and Puget have stepped out from the AFI shadow, as they've released a pair of albums under the moniker Blaqk Audio. While the music from that band is decidedly more dance and club based than their typical AFI sounds, XTRMST shows the band going deeper into their hardcore roots.
The four-track EP includes the aggressive songs 'Dirty Nails,' 'Conformist,' 'Exterminate' and 'The Breed' and can be heard in its entirety by using the player below.
Puget finally revealed his and Davey's involvement in the project in a tweet that went up on Sunday (March 16). It can be read below.
Stay tuned for more from XTRMST in the months to come and keep an eye on their website for additional music updates.