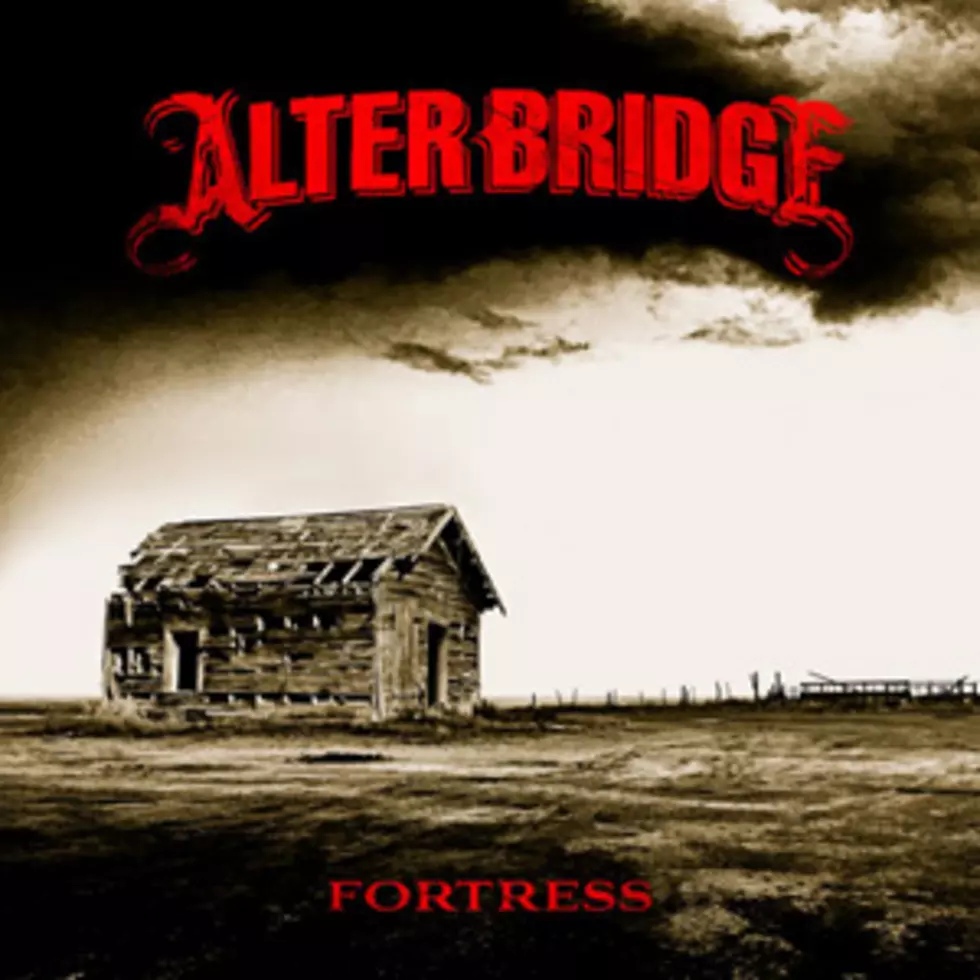 Alter Bridge Unveil Cover Art + Track Listing for Upcoming Album 'Fortress'
Roadrunner
The details of the new Alter Bridge release 'Fortress' continue to unfold as the band has now shared the album's art and track listing with fans.
Due out on Oct. 8, 'Fortress' boasts a 12-song track listing that can be seen below. A first single has not yet been confirmed but fans are seemingly chomping at the bit to get inside this 'Fortress.'
The album artwork is the creative vision of Dan Tremonti, brother of guitarist Mark Tremonti. Dan has been the creative force behind all of the Alter Bridge album art in the past and continues the family tradition with 'Fortress.'
The image on the front of the album features a dilapidated building out in a barren stretch of landscape with a looming storm above. It's probably not the first image that comes to mind when one thinks of a 'Fortress' but that is likely by design.
Shortly after the release of 'Fortress,' Alter Bridge will head overseas for a stretch of tour dates that will take them from Oct. 16 through Nov. 16. They will precede the trek with what is currently their only scheduled date in the U.S. for the rest of the year, at the House of Blues in Orlando, Fla. on Oct. 4. Check out all of the tour dates and locations by clicking below.
'Fortress' Track Listing:
'Cry of Achilles'
'Addicted to Pain'
'Bleed It Dry'
'Lover'
'The Uninvited'
'Peace is Broken'
'Calm the Fire'
'Waters Rising'
'Farther than the Sun'
'Cry a River'
'All Ends Well'
'Fortress'