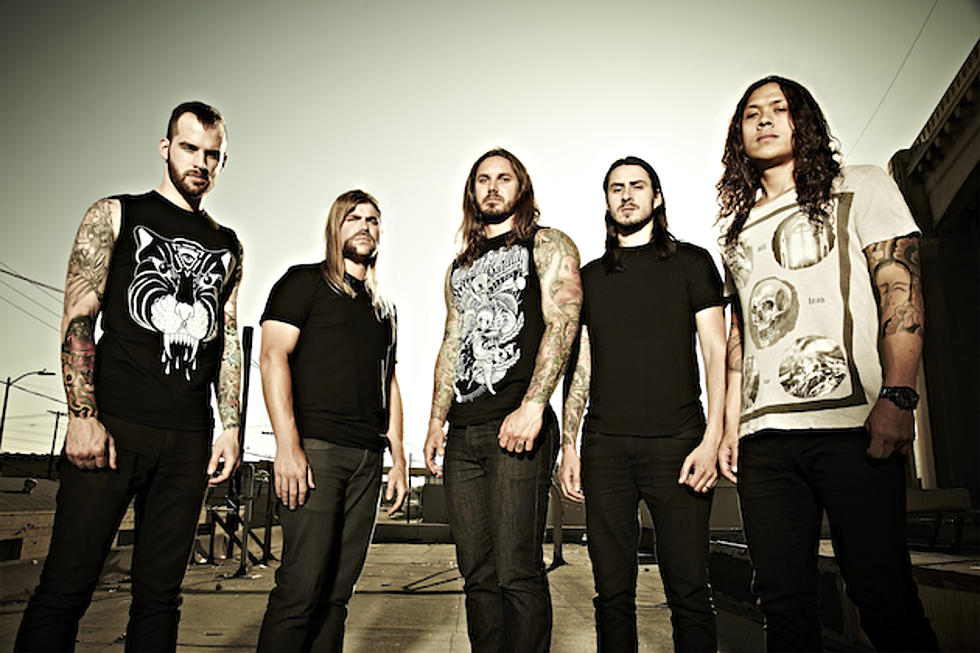 As I Lay Dying Drop Off Killswitch Engage Tour; Darkest Hour + The Word Alive Added to Bill
Metal Blade
Following As I Lay Dying vocalist Tim Lambesis' recent arrest on murder-for-hire charges, the metalcore act has chosen to vacate their support position on Killswitch Engage's North American summer tour. With As I Lay Dying pulling out of the tour, it has just been announced that AILD's spot has been filled by Darkest Hour along with Arizona metalcore act the Word Alive. Previously announced acts on the bill include Miss May I and Affiance.
Tim Lambesis was taken into custody on May 7 for allegedly attempting to hire a hitman to kill the vocalist's ex-wife. Lambesis has pled 'not guilty' to the charges, but is currently being held in a San Diego county jail with bail set at $3 million. The singer was arraigned on May 9, where further details on Lambesis' alleged plot were revealed by Deputy District Attorney Clausia Grasso, who stated that Lambesis' apparent solicitation of murder-for-hire had been recorded by an undercover cop.
The remaining members of As I Lay Dying took to the band's Facebook page to announce their departure from the upcoming Killswitch tour:
To our fans,

In light of recent events, As I Lay Dying will unfortunately not be taking part in the upcoming tour with Killswitch Engage. Given the circumstances, we feel that it is best for the band to be off the road while the current situation gets sorted. We'd like to thank all of our fans for their ongoing support at this difficult time.

-Jordan, Nick, Phil, and Josh
Killswitch Engage also released a statement through their Facebook page:
Since As i Lay Dying has announced they will not be able to join us on this tour...we would like to welcome Official Darkest Hour and The Word Alive on the Disarm the Descent 2013 US TOUR!

Please welcome both bands with open arms, ROCK!
Stay tuned for further developments on Tim Lambesis, and for the full list of Killswitch Engage's 2013 North American tour dates, click here. The Word Alive will not be appearing at the first three shows of the trek.