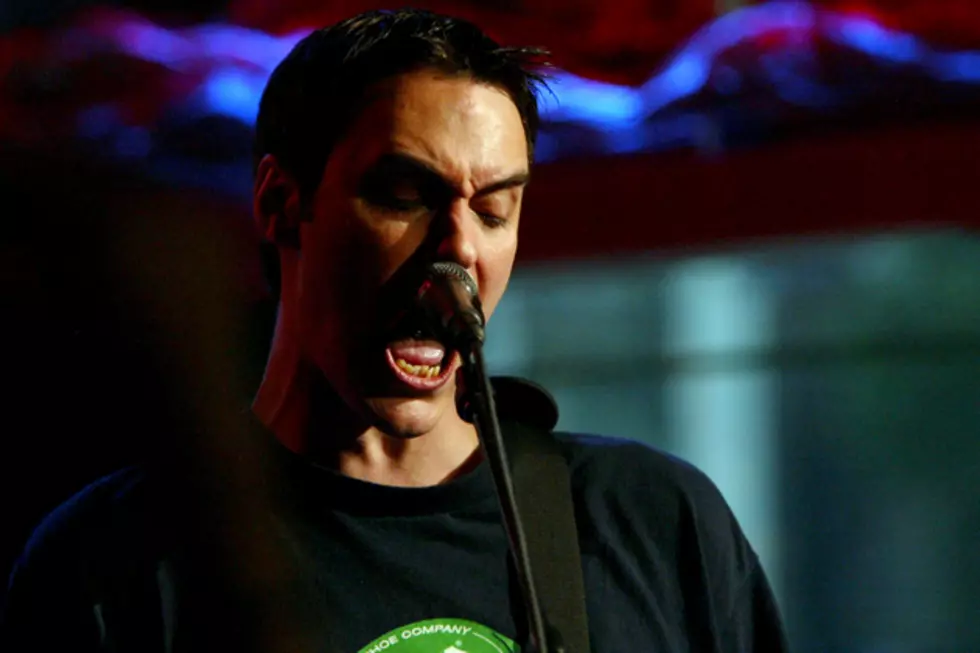 Breaking Benjamin Frontman Benjamin Burnley Retains Rights to Band's Name
Paul Hawthorne, Getty Images
Breaking Benjamin's lengthy layoff may be coming to an end, as court proceedings between frontman Benjamin Burnley and two of the band's former members concerning the rights to use their moniker have concluded with the vocalist emerging victorious.
The band took an indefinite hiatus in 2010 while Burnley was dealing with an illness. Not long after, the band's label released a greatest hits album featuring a newly remixed version of 'Blow Me Away' with special guest vocalist Valora. The album and single became a point of contention between Burnley and bassist Mark Klepaski and guitarist Aaron Fink, as the singer later revealed that the two members had unilaterally signed off on the album and song remix without his consent.
Both Klepaski and Fink were fired by Burnley and a legal battle ensued over the rights to the name. Meanwhile drummer Chad Szeliga, who had used the hiatus to join Black Label Society as a touring musician, remained on good terms with Burnley.
In a posting at the band's website, the group's current status was updated. It reads as follows:
The dispute between Benjamin Burnley, who is the sole founder, primary musician, singer and songwriter for the band Breaking Benjamin, and two of the band's ex-members has been resolved. Benjamin Burnley retains his right to use his band name and Breaking Benjamin will continue.
Burnley added his own comments, stating:
I am pleased to finally put this matter behind me and focus on the future for Breaking 
Benjamin. I wish to express my never ending love and gratitude to the best fans in the world for their undying love and support. Words cannot express my love to you all! Thank you!!
- Benjamin Burnley
In a recent interview with Hardrock Haven, Szeliga hinted that there might be movement with Breaking Benjamin soon and he expected to be part of it. "I am just looking to get back in the studio with Breaking Benjamin," stated the drummer. "Yes, I'm answering the question that everybody asks me every day … Breaking Benjamin is still together. We will definitely and hopefully be doing another record in the future!"