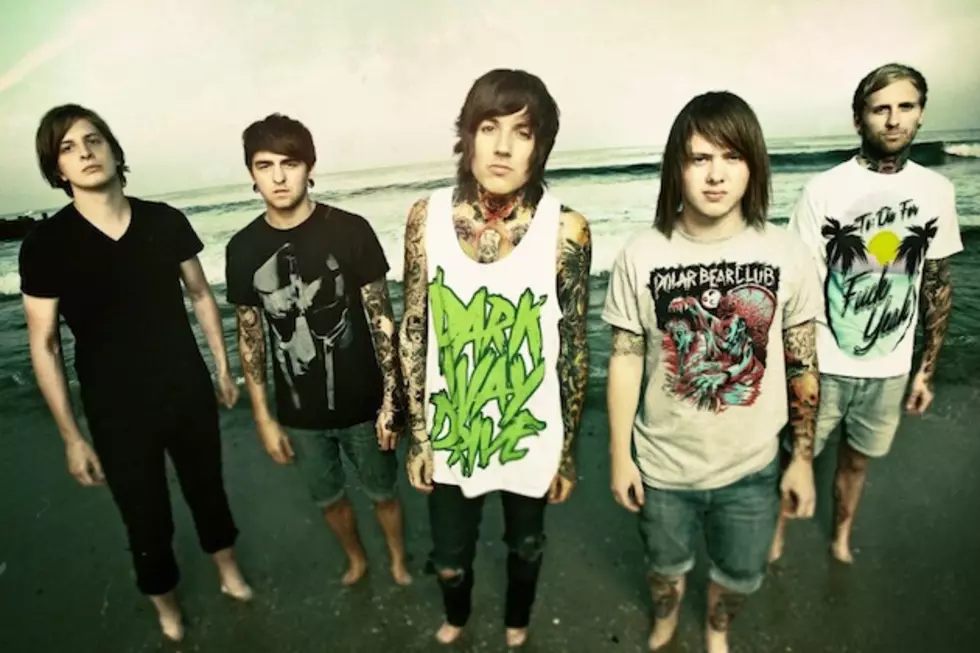 Bring Me the Horizon Confirm Departure of Guitarist Jona Weinhofen
Epitaph
Bring Me the Horizon have parted ways with guitarist Jona Weinhofen. The guitarist is also a founding member of Australian metalcore band I Killed the Prom Queen, and although the media has just noticed the news, a year-old Tumblr post from Weinhofen points to the possibility that the musician had left Bring Me the Horizon a while ago.
Today, (Jan. 14) many metal news outlets have announced Weinhofen's departure from the group, citing an official comment from Bring Me the Horizon just released. The British band reportedly broke the news very recently with a short post.
Offering absolutely no explanation as to why Weinhofen was no longer a member of the band, Bring Me the Horizon writes:
Bring Me The Horizon are Oliver Sykes, Lee Malia, Matthew Kean, Matthew Nicholls and Jordan Fish. Jona Weinhofen is no longer in the band.
According to a Tweet by new BMTH member Jordan Fish, he has not replaced Weinhofen on guitar, taking the position of the band's keyboardist.
The missing pieces of Jona Weinhofen's departure of the band may possibly be filled by a year-old post on the guitarist's Tumblr page:
After a lot of time and thought ive decided to leave my current position as guitarist with Bring Me The Horizon. things in the band have been very tense with a lot of disagreements between myself and certain members who i wont name.

im thankful for my time with BMTH and i have met many good friends and been able to travel the world more.
Im planning on moving back to Australia to pursue other musical ventures.

thanks

Jona
No new rhythm guitarist has been announced by Bring Me the Horizon, but stay tuned for a potential update on the band's lineup.