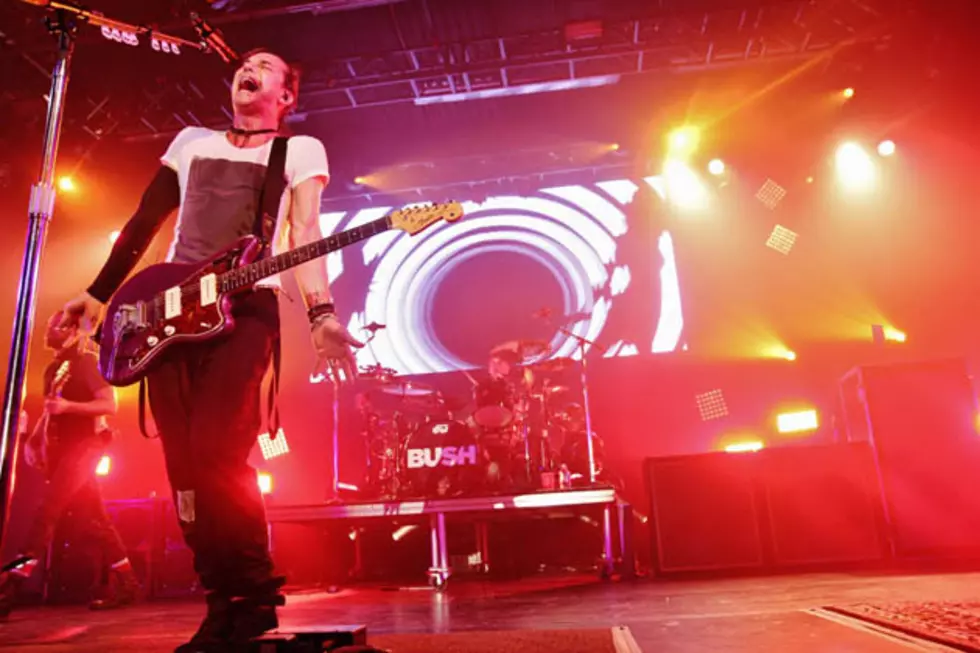 Bush Keep Everything Zen in New York City With Theory of a Deadman and Stars In Stereo
Liz Ramanand, Loudwire
With over 20 years of music under their belts, Bush made a stop in New York City while on tour in promotion for their latest album, Man on the Run. Fans packed Best Buy Theater for Bush's headlining show with support from Theory of a Deadman and Stars in Stereo.
With the chilly day in the heart of NYC, it was appropriate that Bush kicked off their set with "The Sound of Winter." They also played newer tracks "The Only Way Out," "The Gift," "Bodies In Motion" and "Broken In Paradise."
At age 49, frontman Gavin Rossdale has never sounded better. He and the rest of the band performed with limitless passion and energy onstage. With a sweat filled set from the get-go, Bush also cranked out some classics such as "Everything Zen," "The Chemicals Between Us" and "Little Things."
The encore was very special as fans belted out favorites "Machinehead" and "Glycerine." Bush also did a cover of the Talking Heads song "Once in a Lifetime." The night ended where the band began musically, with "Comedown" from their 1994 debut album Sixteen Stone.
Theory of a Deadman took the stage before hand and they are always fun to watch live as they performed an enthusiastic set for their New York fans. The band played new songs from their album Savages and fan favorites from throughout their career. Female fronted band Stars in Stereo opened the show with a lively set as they were on tour in support of their new effort Leave Your Mark -- and they certainly left theirs.
Check Out Concert Photos of Bush, Theory of a Deadman + Stars In Stereo Rocking Out in NYC: