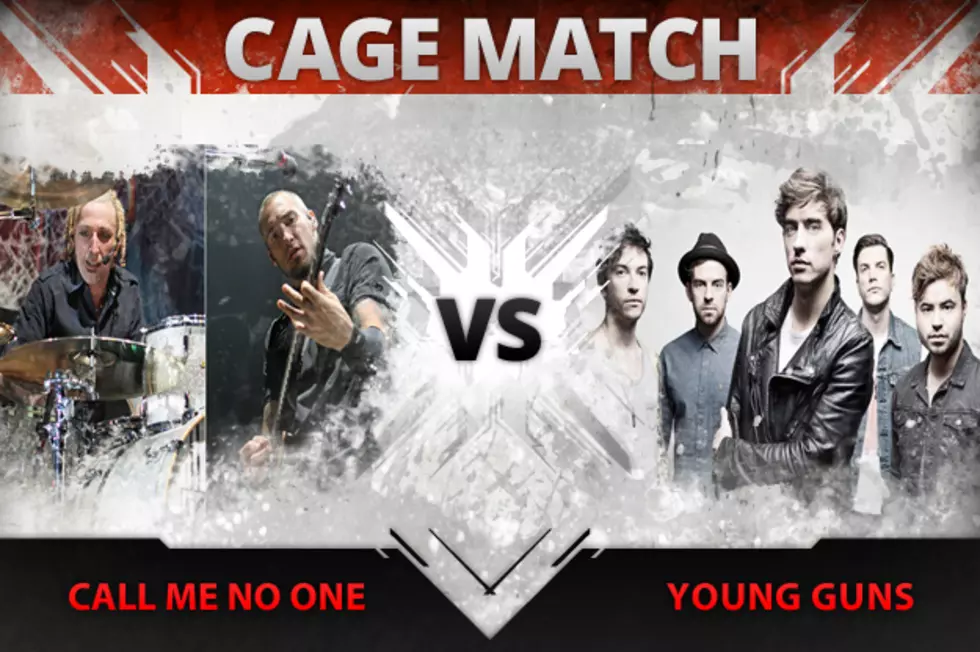 Call Me No One vs. Young Guns – Cage Match
Call Me No One and their single 'Thunderbird' beat out Dead Sara for a Cage Match win but will they be able to do it again against today's challengers?

Young Guns enter the matchup with their single 'Bones' off their album of the same name (due out Sept. 4 in the U.S.) The upstart UK rockers have been garnering critical acclaim over the past year, and are now burning up the U.S. airwaves. Catch the band this fall when they hit the road with Seether. See the dates here.
So will Candlelight Red unleash their winning 'Demons' or will Young Guns break the 'Bones' of their competitors? Get in on the action and vote for your favorite track below.
(This Cage Match has ended. Click on the button below to vote for the next matchup!)
Listen to Call Me No One, 'Thunderbird'
Young Guns, 'Bones'
Rules of Cage Match:
Fans can vote once per hour for their favorite song. If a song remains the reigning champ for five straight cage matches, it is retired to the Loudwire Cage Match Hall of Fame. With so many great songs out there, we have to give other bands a chance!