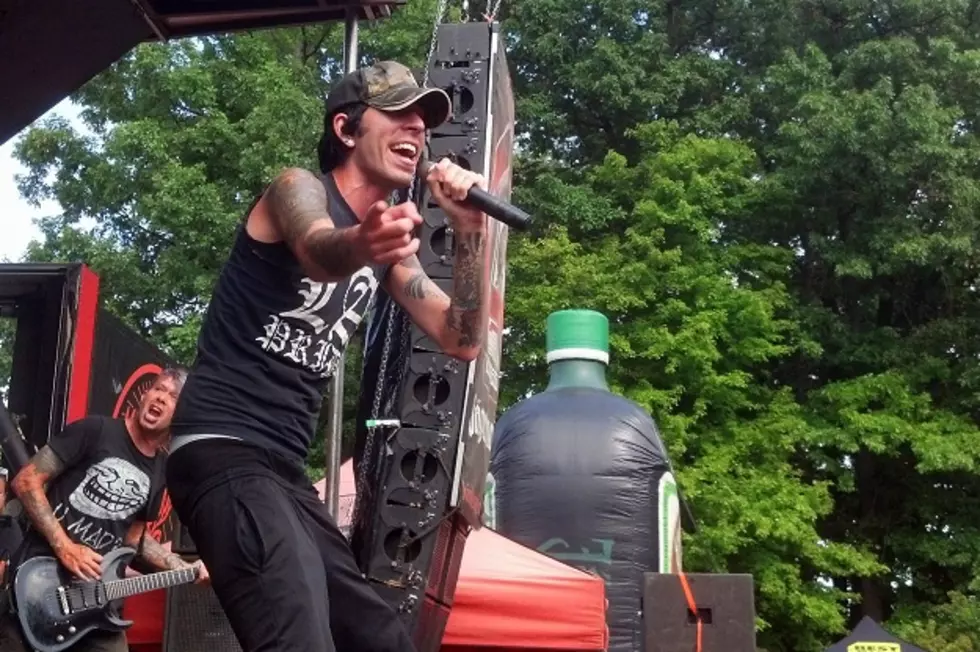 Deuce, 'I Came to Party' Music Video – Exclusive Behind-the-Scenes Look
It's no surprise that wherever Deuce goes, the party goes. In the video for 'I Came to Party,' Deuce celebrates with a bunch of his fans at a club in L.A. Now, Loudwire offers an exclusive behind-the-scenes look at the video shoot.
Director Nathan Cox explains the beginning of the video for 'I Came to Party,' which is the latest single off Deuce's 'Nine Lives' album. "Deuce has headphones that are magical headphones," remarks Cox. "When he puts them on an empty club turns into a crazy club full of people."
Deuce also comments by saying, "Once that music starts, I'm in another world. Once 'I Came to Party' plays boom we're in another land baby."
The clip also gets a closer look at the fans. Deuce reached out to his fans via Facebook to invite fans to come and party with him for the video. "All these kids here that are performing and dancing and jumping around are people who are true Deuce fans" says Cox.
Check out the official video for 'I Came to Party' here. And see the behind-the-scenes look at the video shoot below:
Watch the Behind the Scenes Clip for 'I Came to Party' [Explicit Language]