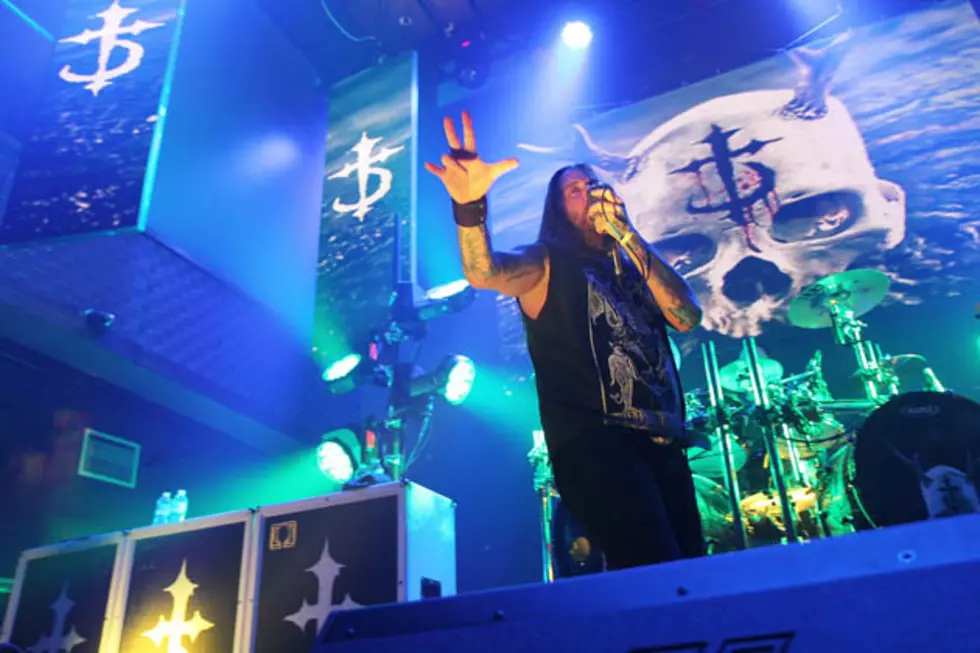 DevilDriver Welcome New Guitarist Neal Tiemann
Liz Ramanand, Loudwire
DevilDriver are back at full strength! The band had undergone a couple of departures over the past year, but have announced that Neal Tiemann is the new guitarist for the veteran metal outfit.
Tiemann started his career with Midwest Kings and has spent time playing with Caroline's Spine, Burn Halo and Uncle Kracker among others. The axeman takes over for Jeff Kendrick who previously exited the band. He joins drummer Austin D'Amond of Chimaira fame as the newest members of DevilDriver. D'Amond replaced drummer John Boecklin earlier this year.
DevilDriver frontman Dez Fafara made the announcement on Tiemann via his Instagram account. Check out the posting above.
Included in the posting is also some information concerning DevilDriver's next album, as Fafara states that the group already has about 11 songs ready and have been constantly writing new music.
Fafara is pulling double duty this year. He's been spending a majority of the spring prepping for Coal Chamber's new Rivals disc, which is due May 6. The band recently debuted their new song "I.O.U. Nothing" here at Loudwire. The group has also been touring since March 6 with dates booked into April.
He recently told Full Metal Jackie, "Most of the time when you're recording and you put a record out you've got a tour for a certain amount of time then take time away from the marketplace with that certain band. So when I decided after a long time touring with DevilDriver to actually take time off, I didn't want to sit around for a year and a half, that's for sure. The benefits are I got to do music, which is what I love to do. I got to also keep touring and do something different. Coal Chamber is definitely different from DevilDriver in every single facet of the band. Touring, stage presence, everything. The benefit is just having two killer bands in your pocket, working them both and knowing how to not overwork them as well. So when one takes downtime, the other picks back up."
Dez Fafara Shares His Earliest Influences