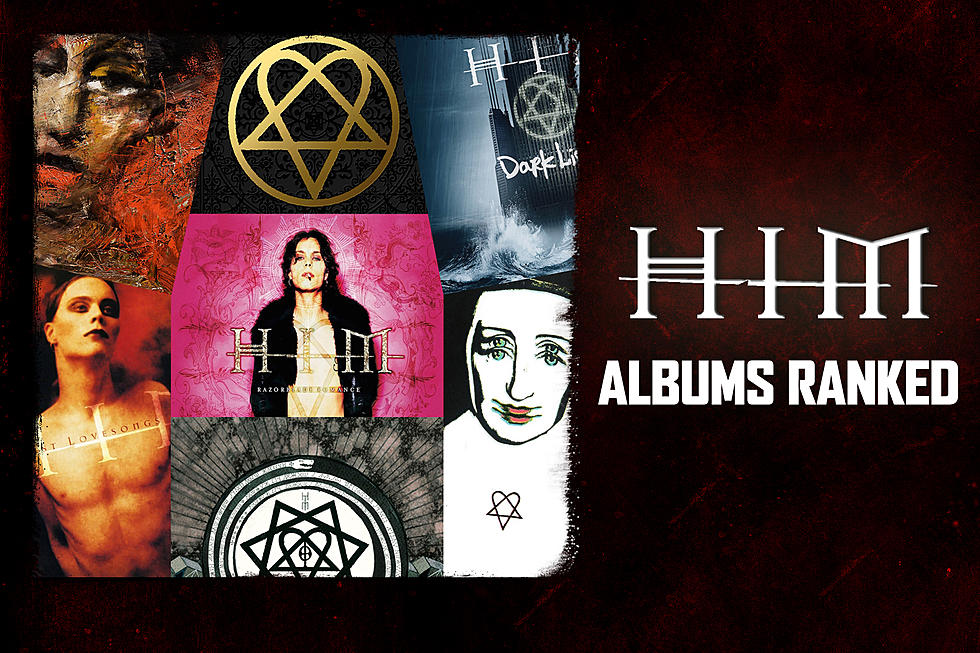 Sire / DoubleCross / Razor & Tie / Universal Finland / BMG
It's only fitting that "love metal" originators HIM would re-emerge from the shadows to announce a farewell tour, breaking the hearts of millions around the world. The Finnish act came to prominence for their masterful fusion of morose gothic overtones, subverted by glam-inflected, pop-friendly moments that would serve as the crux of their sound, providing a dynamic musical foundation for lyrical and vocal heartthrob Ville Valo.
HIM are one of the most commercially successful groups to hail from Finland, finding traction in the U.S. with a boost from Jackass and Viva la Bam sensation Bam Margera in the early 2000s. With a genuine worldwide fanbase solidified, HIM went on to release Dark Light after nearly breaking up due to the problems that arose during the recording of their third album, Deep Shadows and Brilliant Highlights.
While each HIM record possesses a unique sound offering something not found elsewhere in their catalog, there's a noted consistency in the songwriting approach, never deviating too far from their core values. The band also offered something refreshing in the heavier music realm, singing exclusively about love and the range of other emotions that swirl around this primal driving force. Valo's deep, booming croon sharply contrasted his slender frame, which was on display on three album covers and certainly helped drive attention to a particular corner of their fanbase.
It's with bitter sorrow that we have to say goodbye to HIM. As a reflection on the band's career, scroll through the gallery above to see how we ranked the band's albums from weakest to strongest!
Ville Valo Looks Back at HIM's Career in This Loud Legacy Documentary