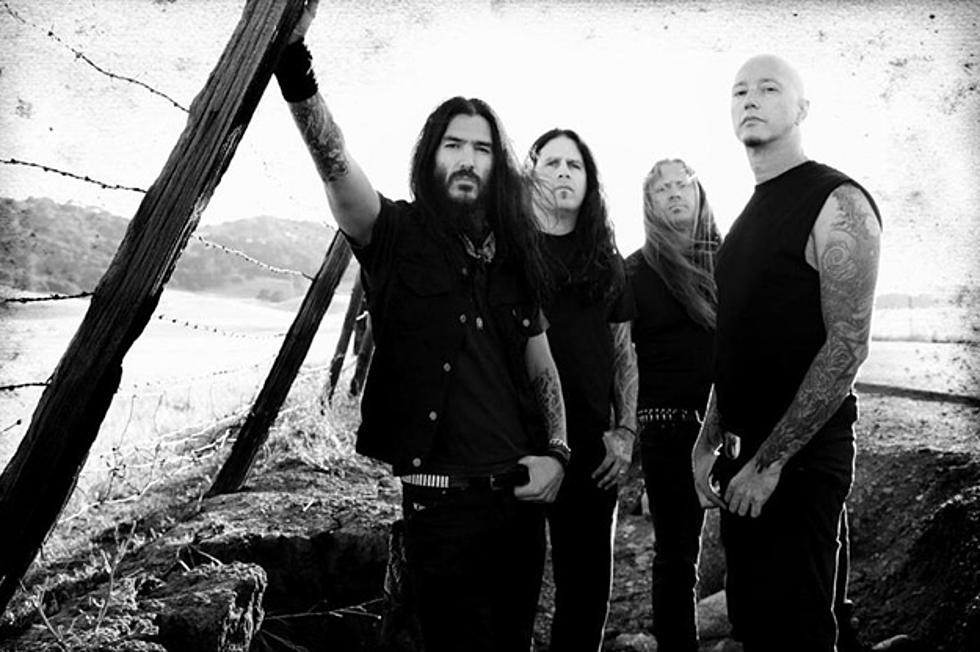 Machine Head Win Metal Video of the Year in the 2012 Loudwire Music Awards
Roadrunner
Coming in strong in the 2012 Loudwire Music Awards with more than half of the overall vote for Metal Video of the Year is Machine Head for 'Darkness Within.' The honor is incredibly well-earned, as the visual accompaniment for 'Darkness Within' plays more like an acclaimed short film rather than a music video.
The brilliance of 'Darkness Within' managed to beat the cartoon clairvoyance of Dethklok, the messianic time traveling of High on Fire, the disturbing Job for a Cowboy and the acid-laced ape assault of Pig Destroyer.
Machine Head frontman Robb Flynn praised bands such as Behemoth and Rammstein for their game-changing music videos, which inspired Flynn and the rest of Machine Head to create something more than just "dudes in a warehouse playing."
Congrats to Machine Head for winning the 2012 Loudwire Music Award for Metal Video of the Year. See the full results below and click on the red button to find out the next winner:
Voting Results: