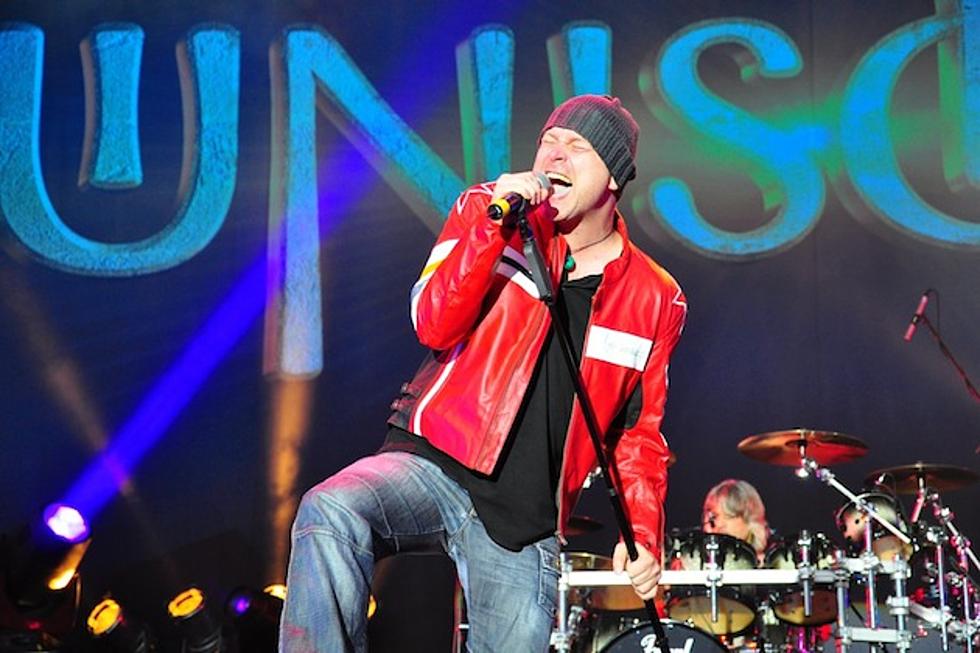 Michael Kiske Details How Helloween Reunion Took Shape
Facebook: Unisonic (Official)
Last November, power metal fans got the news they had been waiting over 20 years for: singer Michael Kiske and guitarist Kai Hansen had made their return to the pioneering Helloween. Unlike most reunions, this one will retain the band's current lineup as well as the band prepares their "Pumpkins United" world tour. In a new interview, Kiske detailed how this all came to fruition.
For some background information for the uninitiated, the singer had split with Helloween in 1993 following the unfocused and poorly-received efforts of Chameleon and had been critical of heavy metal over the ensuing years, leaving the likelihood of his return to the band in serious doubt. Hansen had departed five years earlier as he was not keen on the musical path that Helloween were heading down, opting to start Gamma Ray instead.
There was bad blood between Kiske and his former bandmates, notably with co-founding axeman Michael Weikath. Speaking with TNT Radio Rock (audio below, transcription via Blabbermouth), the singer said it began when he ran into the guitarist at Sweden Rock Festival in 2013. "The first thing he said was, 'What have I done that you can't forgive me?' That was the first line he said to me. And I realized that I had forgiven somehow a long time ago without noticing. That's how it all started," said Kiske.
He then went on to explain how much he gained on a "human level" when looking back on his time in Helloween, stating, "I can't really be angry anymore. Sometimes it's not easy to understand, for people, when you say something like that. But that's why it was also easy for me to forget about it all and start talking again, because I just realized that it was all good for me. I was so blessed, spiritually, especially during that time, that I don't wanna miss it, really, so I can't really be angry anymore."
Kiske returned to the heavy music fold with Unisonic in 2009, which skirts the line between hard rock and metal, reuniting with Hansen when the guitarist signed on with the group in 2011. Throughout this time, members of Helloween had put the word out that they were open to a reunion of sorts, which helped put the idea into the heads of Hansen and Kiske. Speaking about a gig in Spain in 2014, Kiske said Hansen told him, "Michael, if we don't ever do anything again under the name of Helloween, we're just idiots." "You know what, Kai? I'm open," said the singer.
Helloween will be performing three hour sets each night on the "Pumpkins United" world tour, which kicks off Oct. 21 in Mexico City, Mexico with more dates scattered around the world through early December. No U.S. stops have been booked as of yet.
Michael Kiske on TNT Radio
Where Does Michael Kiske Rank Among the Top 25 Hard Rock + Metal Replacement Singers?
See Helloween in the 10 Greatest Power Metal Bands