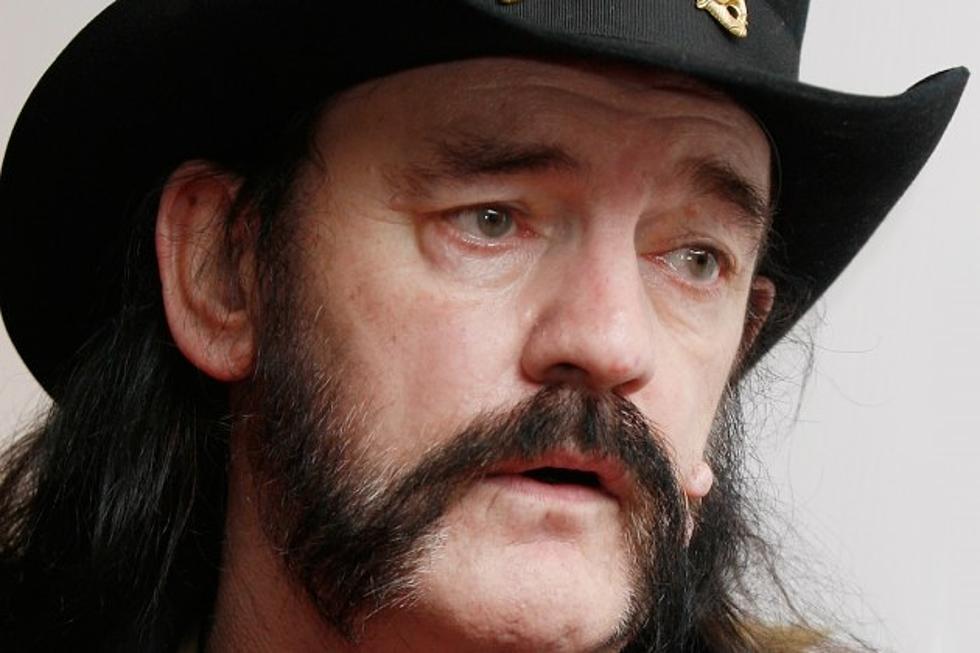 Motorhead's Lemmy Kilmister Discusses Being 'Close to Death' During Health Struggle
Jo Hale, Getty Images
Motorhead frontman Lemmy Kilmister has dealt with some serious health issues recently, forcing the indulgent rock legend to scale back on alcohol and kick his cigarette habit. Though Lemmy has made some positive steps forward, the man called "God" by fans reveals he was "close to death" during his last surgery.
To recap what Lemmy has gone through the past two years, Kilmister underwent surgery to have an implantable defibrillator placed in his chest and was forced to cancel gigs due to a hematoma. Also, at Wacken 2013, Motorhead were forced to cut their set short after Lemmy could not continue to play due to exhaustion.
In a new interview with Lust for Life, Lemmy talks about the subject of death. "During my last surgery I was close to death," Lemmy admits. "It was the only moment I was stalked by the devil called doubt. I wondered if I'd make it. I'm not afraid of death – I often sing about it. So I wasn't shaking in my bed, but I did have the feeling I wasn't done yet. I still wanted to do shows and make records. That feeling pulled me through all this."
Lemmy smoked cigarettes for a staggering 57 years, so it seemed near-impossible to give that up. But guess what? Lemmy did it. "I've been smoking since I was 11, so I wasn't really looking forward to putting out my final cigarette," Lemmy shares. "I faced it like a real man – no plasters or pills, just cold turkey. I feared I'd have all kinds of side effects, but I didn't notice anything."
Lemmy also quit drinking his beloved Jack Daniels and Coke to cut down on his sugar intake. However, the frontman still enjoys a bit of vodka and red wine. "I had to learn to do with less," Lemmy says. "The alternative was death."
In more good news from Motorhead, the band is planning to begin work on its 22nd album in early 2015. Stay tuned for more news on that as reports come in!
You Think You Know Motorhead?