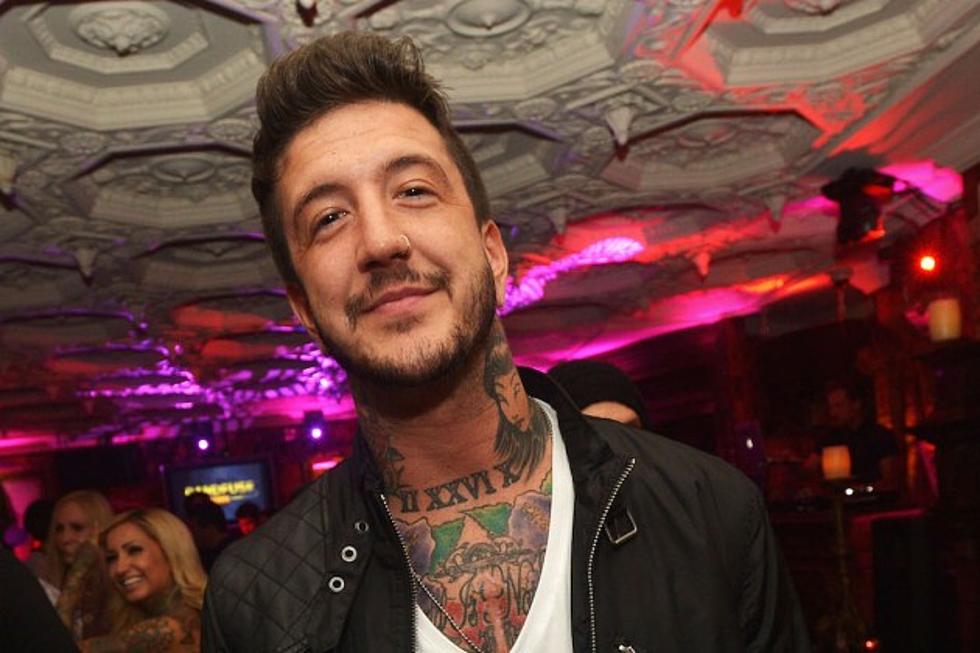 Of Mice & Men's Austin Carlile Reveals Cause of Hospitalization, Says 'I'm Never Giving Up'
Charley Gallay, Getty Images
Of Mice & Men frontman Austin Carlile was hospitalized this past Saturday, which concerned the group's fans and forced the band to cancel the last two dates of their 'Full Circle Tour.' At the time, it wasn't known why the singer needed medical care, but last night Carlile reached out to explain. He said he is suffering from a heart problem resulting from Marfan syndrome and he thanked his fans for their words of support.
Marfan syndrome is a genetic disorder that affects the connective tissue in the body (that's the tissue that holds all the body's cells and organs together) and it's a syndrome that can often affect the heart and aorta. The most serious cases can lead to early death if not treated properly.
In a series of tweets, Carlile told his fans that he is being transferred to Stanford University Hospital so he can be under the care of his own "cardiologists and marfans specialists. " He also thanked his fans, family and bandmates for their support and asked that the kind words keep coming. His tweets, when compiled together, read as follows:
Thank you for the get-well wishes, everyone. I'm transferring to Stanford University this week to be in care of my cardiologists and marfans specialists until my health situation at hand is under control. It has been a long past few days, and the ones following will be just as much of a struggle, but I can do this. And I believe that wholeheartedly. If I believe in it, so should you. I'm sorry to anyone who missed the last two shows of our tour. I would have much rather been there than a hospital bed, I assure you. Love to everyone, band, family, you. I'm never giving up. Thanks for being there for me. Waking up over and over in the middle of the night, or the nurses helping me pee, reading the tweets help.
This isn't the first time Carlile has had to deal with health issues. According to Blabbermouth, in 2010 he had an enlarged aorta valve and had to have surgery. He was also forced to cancel tour dates and spend some time in the hospital last year, over complications stemming from a neck injury.
"I'm never giving up" sounds like Carlile's motto. The singer echoed those sentiments when talking with Loudwire's Full Metal Jackie about injuries. He said, "When it comes to health stuff, we're all five pretty resilient guys. We've all played sick, Aaron [Pauley, a bandmember] has played sick, I've played sick. If you literally can't be there to perform, or you can't do it, than that's the only excuse…It's something we get to do that brings us more join than that pain we're feeling. So, unless the pain is too bad and we really can't do it, then that's the only time we'd cancel a show."
Here's wishing the best to Austin Carlile for a speedy recovery. To send some positive tweets to Carlile, use his Twitter handle, @AustinCarlile.