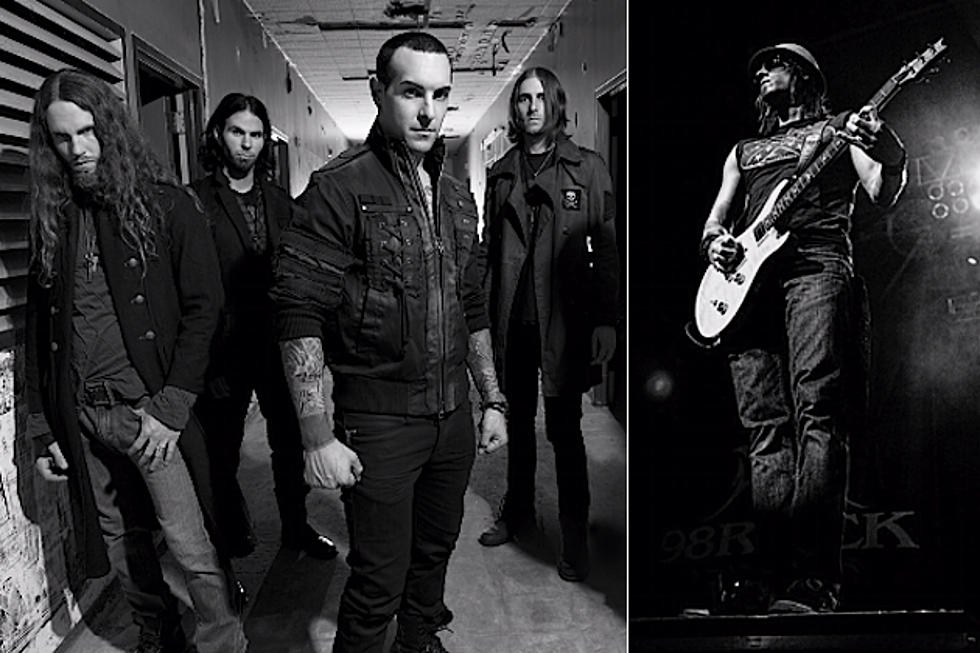 Rev Theory, 'Red Light Queen' – Exclusive Song Premiere
SKH Music
It's been a little quiet in the Rev Theory camp of late, but that's because the band has been working out new music and plotting their return, which will include Puddle of Mudd guitarist Paul Phillips as part of their touring lineup on dates this spring. But before the shows, there's the matter of new music and Rev Theory are teaming with Loudwire to exclusively premiere their new single, 'Red Light Queen.'
Frontman Rich Luzzi says of the track, "'Red Light Queen' is three minutes of raw, in-your-face energy about the dark secrets of a society that glamorizes excess to the fullest." You can hear the distortion-filled, electrifying rocker that's sure to be a call-and-response live favorite on their upcoming dates as well as in the player below.
As for their new shows, the band has signed on for the 'Road to the Range' tour, a trek that will lead up to their appearance at the Rock on the Range festival and will keep them on the road throughout the month of May. Dates, venues and ticket information will be revealed shortly. And, as mentioned previously, the group will have Puddle of Mudd's Paul Phillips rounding out their lineup.
The guitarist has been friends with the band for quite some time and since Rev Theory parted ways with guitarist Rikki Lixx in 2012, there has been a spot for an extra guitarist in the group. Guitarist Julien Jorgensen states, "We are f---ing stoked to welcome Paul Phillips to the Rev Family. A friend of the band for some time, he's a true class act and a 100 percent badass. We all look forward to rocking the stage with him."
Phillips added, "I've been friends with the band forever and we used to tour together. This is the best music they've ever made and I'm just looking forward to working with them and being part of taking the music even farther to the next level."
At present, Rev Theory have completed six songs for their next record with another six currently on their recording schedule. While no title or release information has been confirmed, it's safe to say that Rev Theory will be back with new music sooner than later.
Listen to Rev Theory's 'Red Light Queen'