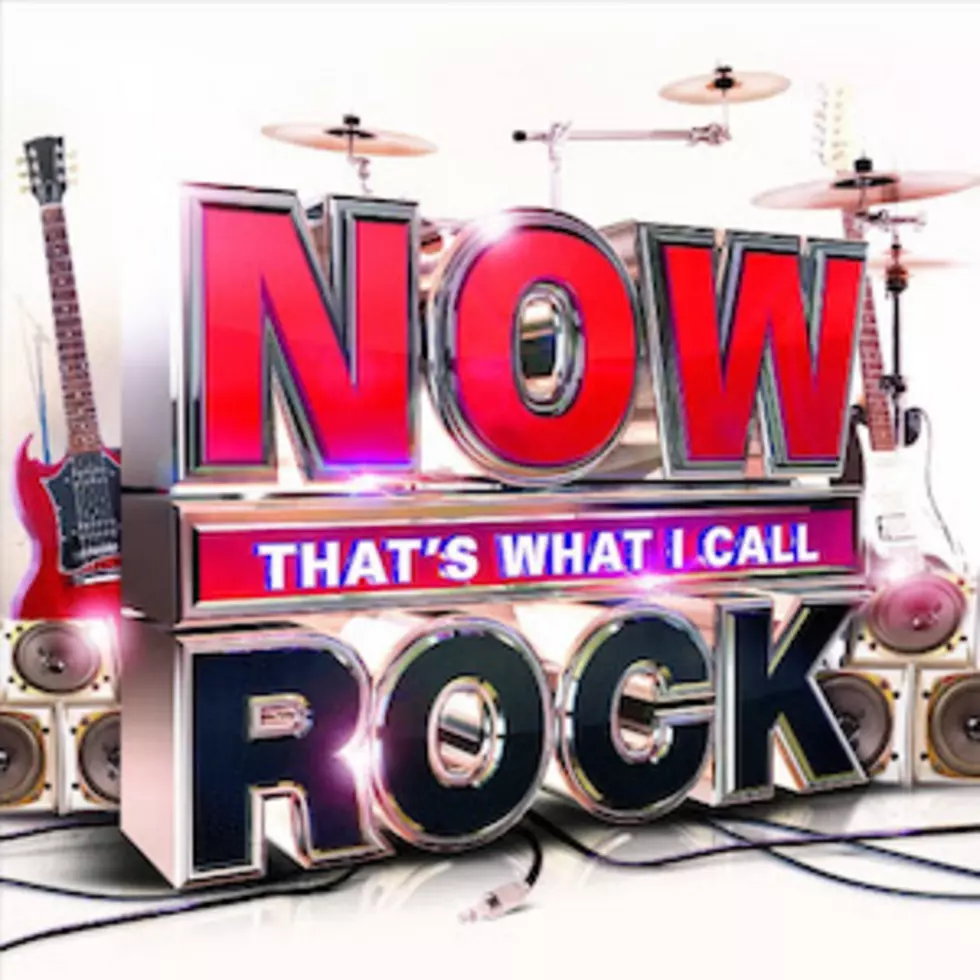 Shinedown, Seether + Breaking Benjamin Lead 'NOW That's What I Call Rock!' Compilation
Universal Music Group / Sony Music Entertainment
Remember the days of making mixtapes of your favorite radio songs? For years, the "NOW That's What I Call ..." compilation series has solidly taken the idea of picking and choosing some top pop songs of the day and making a series of compilations for pop music fans. Now, they're branching out and doing the same for the rock lovers out there. The first NOW That's What I Call Rock! compilation released in the U.S. is set to drop Jan. 22.
While it does feature a number of alternative rock acts thrown into the mix, rock radio fans will be happy to see such songs as Shinedown's "Cut the Cord," Seether's "Words as Weapons" and Breaking Benjamin's "Failure" leading the way.
In addition, the NOW series has been known for delivering "What's Next" bonus tracks, spotlighting up and coming acts. The three for this compilation include Failure Anthem's "Paralyzed," Devour the Day's "Lightning in the Sky" and Wolf Alice's "Bros," the latter of which leans more alternative. See the full track listing below.
NOW That's What I Call Rock will be a joint venture between Universal Music Group and Sony Music Entertainment. Look for the compilation in stores Jan. 22.
NOW That's What I Call Rock Track Listing
1. Bring Me the Horizon - "Throne"
2. Shinedown - "Cut the Cord"
3. Fall Out Boy - "Uma Thurman"
4. Royal Blood - "Little Monster"
5. Seether - "Words as Weapons"
6. Cage the Elephant - "Mess Around"
7. The Struts - "Could Have Been Me"
8. Imagine Dragons - "I Bet My Life"
9. Cold War Kids - "First"
10. Walk the Moon- "Shut Up and Dance"
11. X Ambassadors - "Renegades"
12. Chris Cornell - "Nearly Forgot My Broken Heart"
13. Nathaniel Rateliff & The Night Sweats - "S.O.B."
14. Elle King - "Ex's & Oh's"
15. Florence + The Machine - "Ship to Wreck"
16. BØRNS - "Electric Love"
17. Breaking Benjamin - "Failure"
18. Red Sun Rising - "The Otherside"
NOW ROCK! "WHAT'S NEXT" BONUS TRACKS:
19. Failure Anthem - "Paralyzed"
20. Devour the Day - "Lightning In the Sky"
21. Wolf Alice - "Bros"
See the Birthdays of Brent Smith and Other Rockers
Watch Seether Discuss the Inspirations Behind Their Isolate & Medicate Album