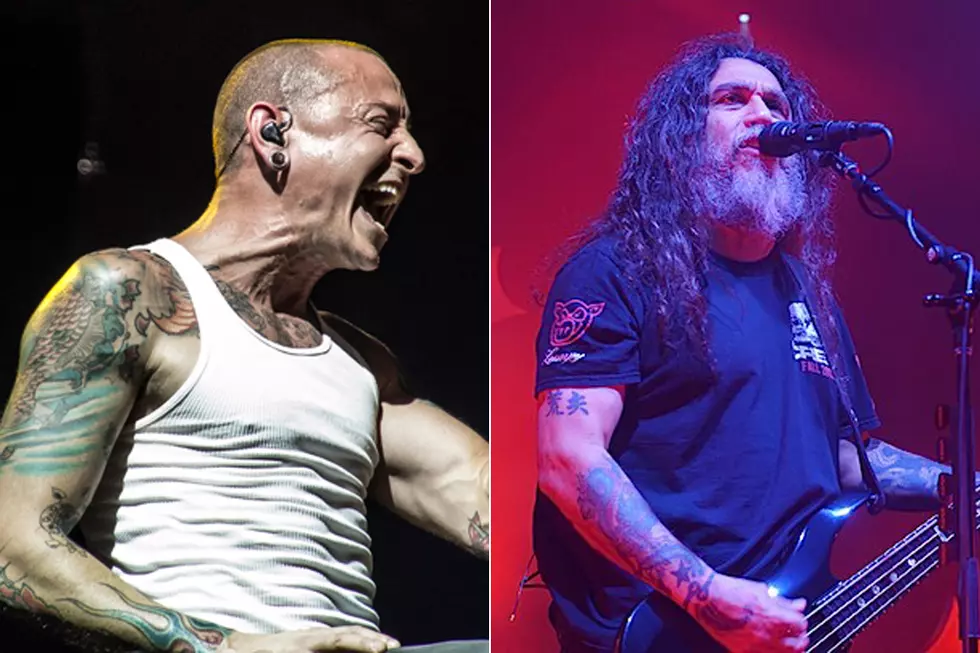 Summer 2015 Rock + Metal Festival Guide
Kathy Flynn, WickedGoddessPhotography.com / Spencer Kaufman, Loudwire
The temperatures are warming up and it's time to get outdoors and see a show. But which festival should you check out? We help you sort through the North American rock festivals taking place in the warmest months with this handy Summer 2015 Rock and Metal Festival Guide (click through the gallery above).
With so many options spread across the furthest reaches of the U.S. and Canada, it definitely helps knowing what's close to you. Or, if you want to take a summer vacation there's a lineup that truly tempts you, you can scroll through this guide to find out where you need to book those travel plans.
With acts like Linkin Park, Slipknot, Avenged Sevenfold, Nickelback, Rob Zombie, System of a Down, Metallica, Foo Fighters and Godsmack heading up destination festivals, it's a good time to get out and see a show. Or you can hope that the Vans Warped Tour with Black Veil Brides and Asking Alexandria or the Rockstar Energy Drink Mayhem Festival with Slayer, King Diamond and Hellyeah come traveling to town.
So have at it. Check out the Loudwire Summer 2015 Rock + Metal Festival Guide above and start making your summer plans.
Linkin Park Invite You to the 2015 Loudwire Music Festival