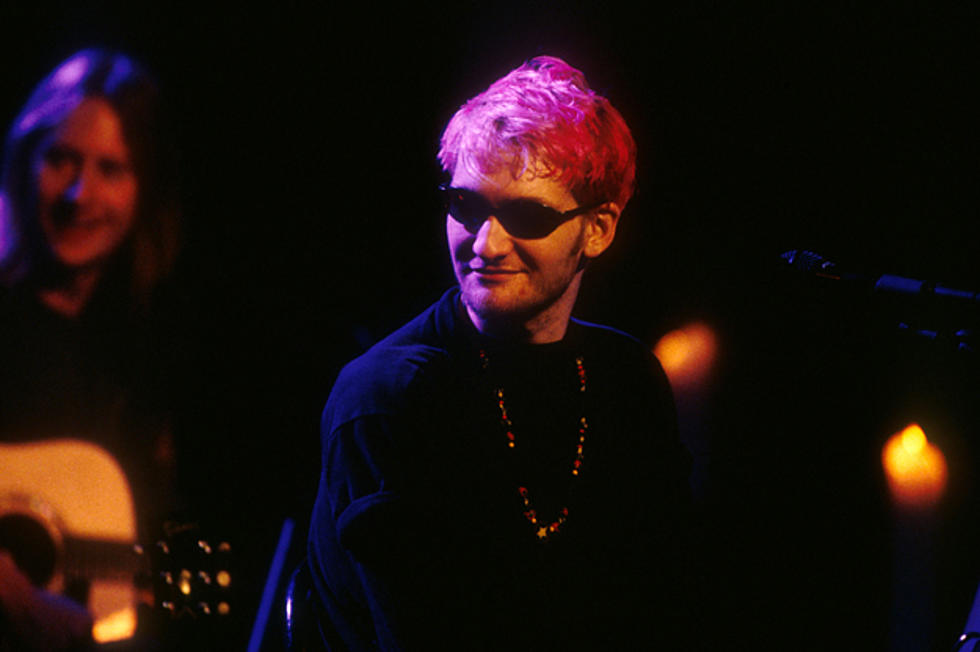 Top 10 Songs About Alice in Chains' Layne Staley
Frank Micelotta, Getty Images
Late Alice in Chains vocalist Layne Staley had such a profound influence on rock music that he is not only celebrated in AIC's music, but in songs about him by other artists. The troubled artist befriended and inspired many during his all too short stay on this planet. In honor of this talented musician, we take a look at the best songs written about the life and tragic passing of Layne Staley.
10

'The Day Seattle Died'

Cold

Cold decided to pay tribute not only to Layne Staley, but another Seattle musician who fell victim to his demons as well. Cold included 'The Day Seattle Died' on their album 'Year of the Spider' as a way to honor both Staley and Kurt Cobain. Many do not realize it because Staley was found on April 20, 2002, but the coroner approximates that his death took place on April 5 -- eight years to the day after Kurt Cobain's tragic death.

9

'Layne'

Black Label Society

Exactly two years after Staley's body was found (April 20, 2004), Zakk Wylde's Black Label Society released 'Hangover Music Vol. VI' -- a much more mellow affair than BLS usually produces. One of the songs contained within was titled 'Layne,' in honor of the AIC vocalist. While not as poignant as 'In This River,' the track he would dedicate to his deceased friend Dimebag Darrell less than a year later, a Zakk Wylde guitar solo is an honorable send-off for anyone. Perhaps the eeriest part of this track is the sound of door-knocking at the end -- which has been speculated as a symbolic representation of both the police knocking on Staley's door prior to discovering his body and Staley himself knocking on heaven's door.

8

'Shadow'

Theory of a Deadman

With all the songs about strippers, break-ups, and stealing cars with infants in them -- Theory of a Deadman's song inspired by the passing of Layne got lost in the mix and ended up as a bonus track for their smash album 'Scars and Souvenirs.' Album track or no, the band takes an uncharacteristically dark turn to convey the sadness that was caused when Staley "faded away."

7

'Just a Bullet Away'

Metallica

Staley's life and death were one of the main inspirations behind Metallica's 'Death Magnetic' album -- the band even had a picture of him hanging up in the studio during the recording sessions. "Lyrically, it started as a bit of a tribute to Layne Staley and all those who've martyred themselves in the name of rock and roll, James Hetfield explained to Guitar World. "But it grew and evolved from there." Although their tribute to Layne was not included on 'Death Magnetic,' it was later released on their 'Beyond Magnetic' EP.

6

'Bargain Basement Howard Hughes'

Jerry Cantrell

Though it was never directly confirmed, this song from 'Degradation Trip' seems like Jerry Cantrell's open apology to Layne for a number of things. Specifically the line "Your life I belittle / Dignity I'd steal / Now I know how it feels." Though it was released just months after Staley's passing, the album was written and recorded well before.

5

There's no doubt that Alice in Chains inspired a number of post-grunge bands, you can easily put Staind in that category. On the day that Layne Staley would take his final breath, Staind singer Aaron Lewis witnessed the birth of his daughter Zoe Jane. April 5, 2002 became a date that, from then on, would be bittersweet for Lewis. A few weeks later it was discovered that Staley -- a huge inspiration to Lewis' sound -- passed that very same day. The influence the fallen singer had on Lewis has never come through clearer than it does on this Staley-esque track.

4

Though this wasn't actually written about Staley, in fact, he wrote the lyrics. It's noteworthy in the respect that it is the last song he recorded with the band. The track is said to be inspired by the 1996 death of Layne's ex-fiancee. Many believe that Staley never recovered emotionally from the loss and it only worsened his downward spiral. While the lyrics are about Staley's own personal loss, it became oddly autobiographical after his death -- as did 'Nutshell' and a number of other AIC songs.

3

Included as the hidden track on the Pearl Jam rarities disc 'Lost Dogs,' '4/20/02' starts playing 4 minutes and 20 seconds after 'Bee Girl,' the final song on the disc, stops playing. Eddie Vedder recorded the song on guitar with ukelele tuning the day he heard the new of his old friends passing. Alice in Chains and Pearl Jam (then named Mookie Blaylock) often played gigs together in the early days and the members of the two bands remained friends over the years. You can hear the pain in Vedder's voice as he warns the terrors of addiction -- "It could be you" -- and takes a shot at all the Layne imitators -- "So sing just like him / f---ers / It won't offend him / just me / Because he's dead." This is a truly heartbreaking song.

2

This track from the Staley-fronted side project Mad Season, sounds almost as if Layne is warning himself of the trouble ahead -- urging himself to "wake up" and cautioning "slow suicide's no way to go." Unfortunately, he was never able to take his own advice delivered in this beautifully sad song.

1

'Black Gives Way to Blue'

Alice in Chains

Easily the most touching and hauntingly beautiful song inspired by Layne's life was written by bandmate and longtime friend Jerry Cantrell. 'Black Gives Way to Blue' served as the title track of the surviving members return album in 2009. Jerry even drafted Elton John to play piano on the emotionally charged farewell. Cantrell always had a way of writing from Layne's perspective in an unfortunately prophetic way. This one was the first retrospective song he had written about Staley, and is perhaps the most powerful he's written in his career.