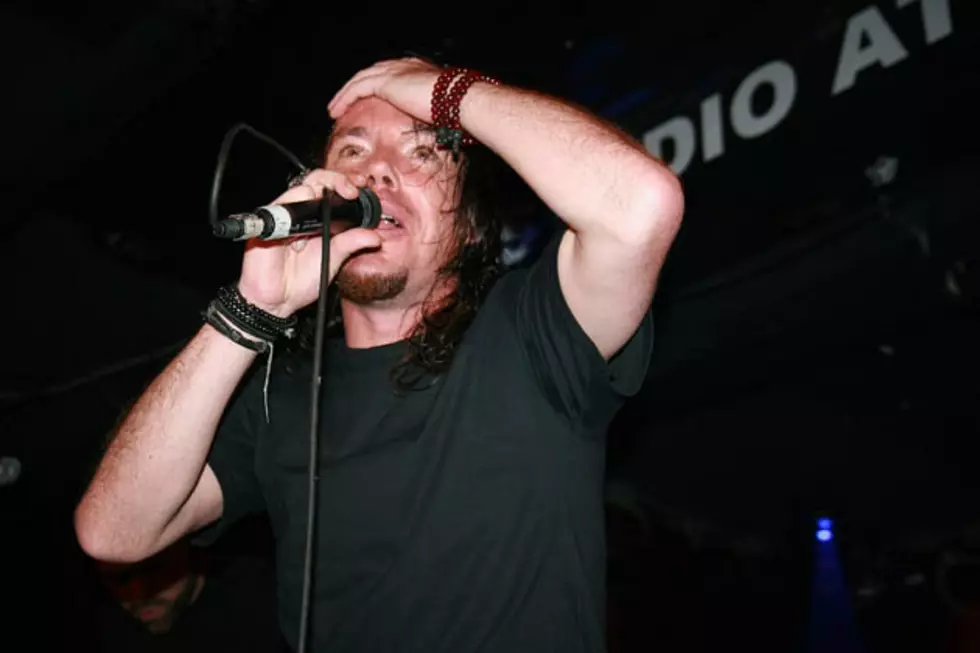 Twelve Foot Ninja Kick Things Into High Gear in New York City
Liz Ramanand, Loudwire
During a successful run with Periphery last year, it was evident that Twelve Foot Ninja impressed New York fans. When it came time for their headlining run this year, fans showed up energized at the Studio at Webster Hall to see them take the stage.
Twelve Foot Ninja kicked off their incredible set with 'I'm Coming for You' off of their latest album 'Silent Machine.'  Much of the set was made up of songs from the disc, such as the heavy 'Myth of Progress,' 'Rogue,' 'Vanguard,' a very empowering performance of 'Kingdom' and the favorite 'Ain't That a Bitch.'
They also performed older tunes like 'Clarion,' 'Portrait #1,' 'Child With No Enemy' and 'Manufacture of Consent.' The friendship, humor and musicianship within the band make for an unforgettable show.
The entire band is a powerful force live. Their fusion of rock, metal, reggae and latin rhythms in their music is heavy and groovy not to mention completely innovative and captivating. Crowdsurfers couldn't help themselves as the night ended with an encore that included the very uplifting 'Mother Sky.'
Support included a commanding set by the young metalers of S--tKill who brought some heavy riffs to the night. The local New York City band is talented and a hidden gem but they won't stay hidden for long.
Opening band From Ashes to New are a fusion of rap, rock, alternative and metal music. No doubt the Pennsylvania act got some love from the New York crowd with their enthusiastic performance.
Check Out Photos of Twelve Foot Ninja, S--tKill + From Ashes to New Performing in NYC: