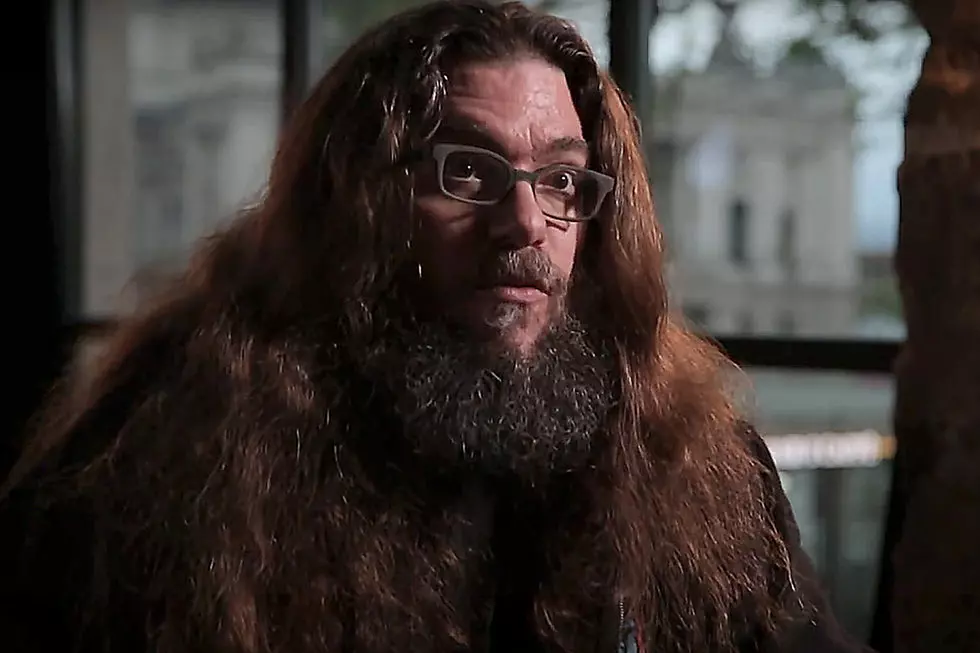 Longtime Celtic Frost Bassist Martin Eric Ain Dead at 50
YouTube
The metal world has lost another key figure, as Celtic Frost bassist Martin Eric Ain has passed away at the age of 50. According to Switzerland's 20 Minuten, the music died of a heart attack.
Ain, whose real name was Martin Stricker, played with Celtic Frost in several different stints, starting with the band in 1984. His final stint with the group was between 2001-2008. In addition to playing bass for the band, he sang lead on the song, "A Dying God Coming into Human Flesh" from their 2006 set Monotheist.
In the 20 Minuten article, Ain's friend Jan Graber confirmed the death, revealing the musician "suddenly collapsed when he switched to a different tram." Graber said he was unaware of the bassist having any serious health problems. "We had lunch only two weeks ago," stated Graber. "He was doing as well as ever."
Ain's longtime Celtic Frost and Hellhammer bandmate Thomas Gabriel Fischer stated that he was "deeply affected" by Ain's passing, adding, "Our relationship was very complex and definitely not free of conflicts, but Martin's life and mine were very closely intertwined, since we first met in 1982."
Check out a few reactions to the death of Martin Eric Ain below:
Rockers We've Lost in 2017
Celtic Frost Albums Ranked