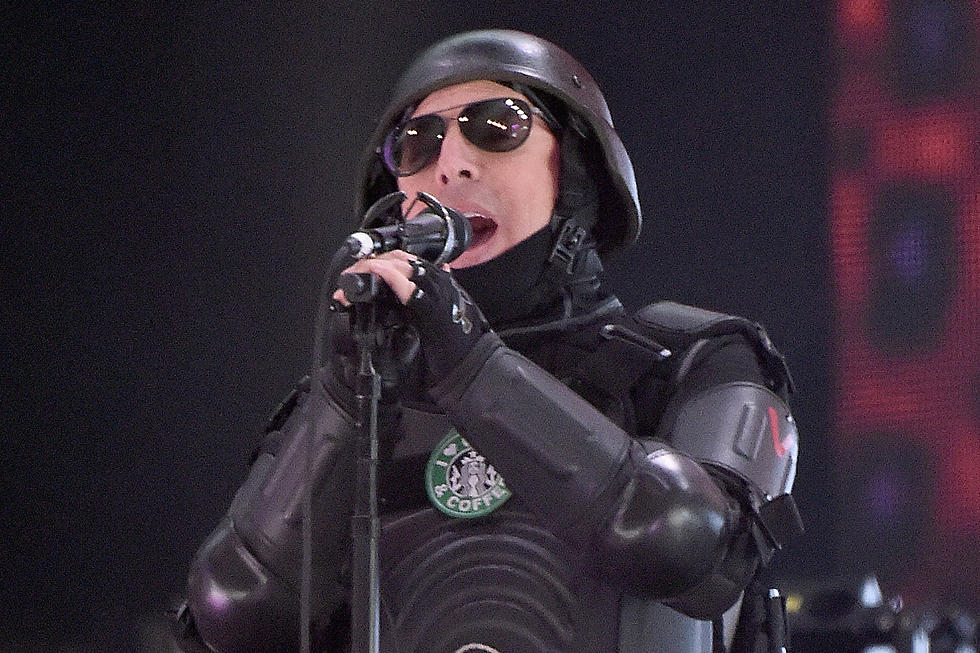 Epicenter 2019 Set Times Revealed
Steven Ferdman / Stringer, Getty Images
Epicenter promises to be one of the major concert events of the spring and the music weekend is fast approaching. For those heading to the newly created Rockingham Festival Grounds in Richmond County, N.C. the weekend of May 10-12, you can now start planning out your weekend viewing as organizers Danny Wimmer Presents have revealed the set times.
The fun actually starts on Thursday, May 9 with a Campers Pre-Party on the Rockingham Village Stage, where Killakoi kicks things off at 6:30PM, followed by sets from the Hellzapoppin Circus SideShow at 7:30PM, a performance from AC/DC tribute act Thunderstruck at 9:30PM and Guns N' Roses tribute act Nightrain finishing things out at 11PM.
Festivals goers will have plenty of options with five stages set up featuring music acts throughout the day, so it's best to go ahead and start figuring out who you want to see and when. Set times and stage assignments can be found below.
11PM - Korn
8:50PM - Machine Gun Kelly
7:05PM - Crystal Method
5:35PM - Dorothy
4:25PM - Zeal & Ardor
3:25PM - Amigo the Devil
9:55PM - Rob Zombie
7:55PM - Evanescence
6:15PM - Skillet
5:00PM - Beartooth
3:55PM - Hyro the Hero
7PM - Meshuggah
5:40PM - Knocked Loose
4:30PM - Vein
3:20PM - Wilson
2:10PM - Ded
7:50PM - Mark Lanegan Band
6:15PM - Black Pistol Fire
5:05PM - Slothrust
3:55PM - Hands Like Houses
2:45PM - Arrested Youth
1:35PM - Black Coffee
1:35AM - Wilson
12:45PM - Hyro the Hero
11:55PM - Arrested Youth
8:55PM - Hellzapoppin Circus SideShow
5:45PM - That Metal Show Reunion
12PM - Hellzapoppin Circus SideShow
10:15PM - Tool
7:50PM - The Cult
5:55PM - Yelawolf
4:35PM - Motionless in White
3:15PM - Badflower
8:55PM - Judas Priest
6:45PM - Bush
5:15PM - Black Label Society
3:55PM - The Damned Things
2:45PM - Sylar
1:35PM - Shvpes
7:45PM - Circa Survive
6PM - Grandson
4:35PM - Crobot
3:20PM - Evan Conrad
2:10PM - Dead Girls Academy
1PM - Tetrarch
6:45PM - Memphis May Fire
5:15PM - Light the Torch
3:55PM - Wage War
2:45PM - Dirty Honey
1:35PM - Hyde
12:25PM - Alien Weaponry
1:35AM - Crobot
12:45PM - Amigo the Devil
11:55PM - Grandson
8:55PM - Hellzapoppin Circus SideShow
5:45PM - That Metal Show reunion
12PM - Hellzapoppin Circus SideShow
9:40PM - Foo Fighters
7:35PM - Bring Me the Horizon
5:50PM - Live
4:30PM - Fever 333
3:15PM - Yungblud
2:10PM - The Dirty Nil
8:35PM - 311
6:40PM - Mastodon
5:10PM - Interrupters
3:55PM - Reignwolf
2:45PM - Glorious Sons
1:35PM - Teenage Wrist
5:50PM - Killswitch Engage
4:30PM - Architects
3:20PM - Ho99o9
2:10PM - Scarlxrd
1PM - While She Sleeps
6:40PM - Tom Morello
5:15PM - Basement
3:55PM - Movements
2:45PM - Cleopatrick
1:35PM - Boston Manor
12:25PM - Demob Happy
8:55PM - Hellzapoppin Circus SideShow
12PM - Hellzapoppin Circus SideShow
In other Epicenter news, Danny Wimmer Presents have also collaborated with Metallica's Blackened Whiskey and Enter Night Pilsner to bring both the super premium American whiskey blend and the craft brew to the event, and you can find it at the massive Boilermaker pop-up.
For more details on this year's Epicenter Festival, be sure to check the event website.