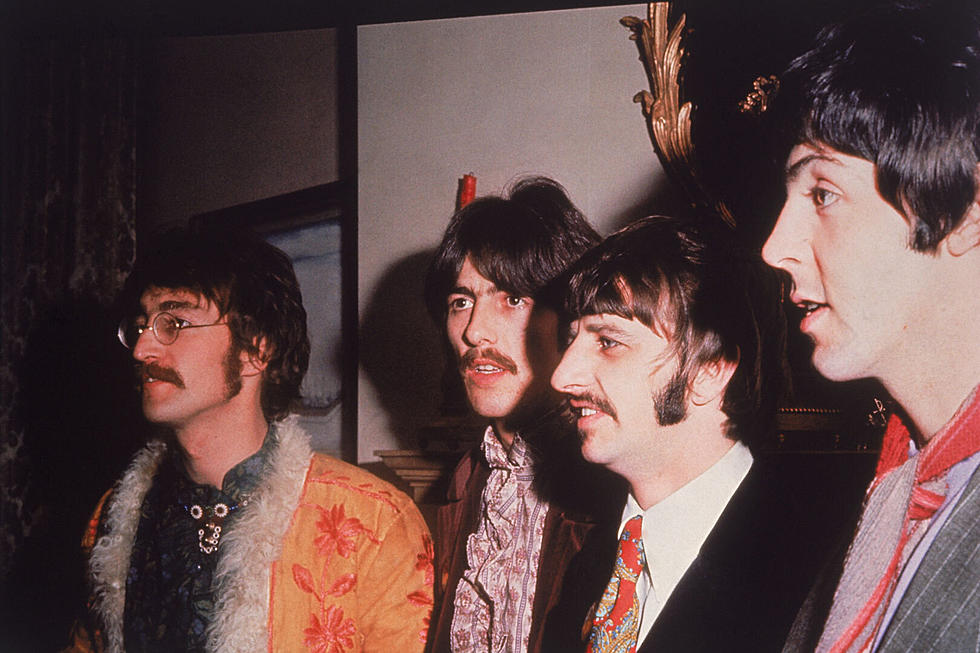 Fans Share Their Reactions to the 'Last Beatles Song' 'Now and Then'
Hulton Archive, Getty Images
It's here. What's been dubbed as "the last Beatles song" is upon us. The band just released "Now and Then," which they've been teasing in recent months. So what is the consensus on the new Beatles song? Some fans and fellow rockers have been weighing in on social media.
With two of the Beatles since passed, the song was spearheaded by the group's two surviving members - Sir Paul McCartney and Sir Ringo Starr. With the help of AI technology they were able to clean up the existing vocals of John Lennon. Late guitarist George Harrison also appears on the track, having previous recorded his electric and acoustic guitar parts in 1995 when the band was working on their Anthology project.
The story of 'Now and Then' begins in the late 1970s, when John recorded a demo with vocals and piano at his home in New York's Dakota Building. In 1994, his wife, Yoko Ono Lennon, gave the recording to Paul, George and Ringo, along with John's demos for 'Free as a Bird' and 'Real Love,' which were both completed as new Beatles songs and respectively released as singles in 1995 and 1996, as part of The Beatles Anthology project. At the same time, Paul, George and Ringo also recorded new parts and completed a rough mix for 'Now And Then' with producer Jeff Lynne. At that point, technological limitations prevented John's vocals and piano from being separated to achieve the clear, unclouded mix needed to finish the song. 'Now and Then' was shelved, with a hope that one day it would be revisited.
As for what fellow musicians are saying, it seems to be mostly praise. Notoriously harsh critic Liam Gallagher of Beatles-loving Oasis fame said of the new song, "Now n Then absolutely incredible biblical celestial heartbreaking and heartwarming all at the same time long live The Beatles LG x." Gallagher also quipped to a fan, "The Beatles could shit in my hand bag I'd still hide my polo mints in there."
What are the fans saying? "Pure Brilliance in bound around surround sound," noted one fan. "'Now & Then' by The Beatles is absolutely beautiful. What an unexpected but wonderful end to The Beatles' incredible discography. What a treat to experience a new release by The Beatles. Something I never thought I would have in my lifetime," noted another. "Getting strangely emotional as I listen to Now&Then… the last Beatles song… hauntingly beautiful, wow," added a third fan.
Yet another was critical of the response to the band using AI technology to assist the song creation, adding, "It's really intriguing how many people seem to be so against the fact that new technology was used to create Now & Then. So much of the Beatles' output was a result of cutting edge technology, often created for their use. This is merely a continuation of that legacy, imo."
READ MORE: Julian Lennon Reveals What He Hates About 'Hey Jude'
Take a listen to the song below and check out some of the reaction to The Beatles' "Now and Then" below and check in throughout the day for more reactions.
The Beatles, "Now and Then"
The 10 Rock + Metal Bands With the Most Diehard Fanbases
They take "Stan" to a new level.
Gallery Credit: Lauryn Schaffner