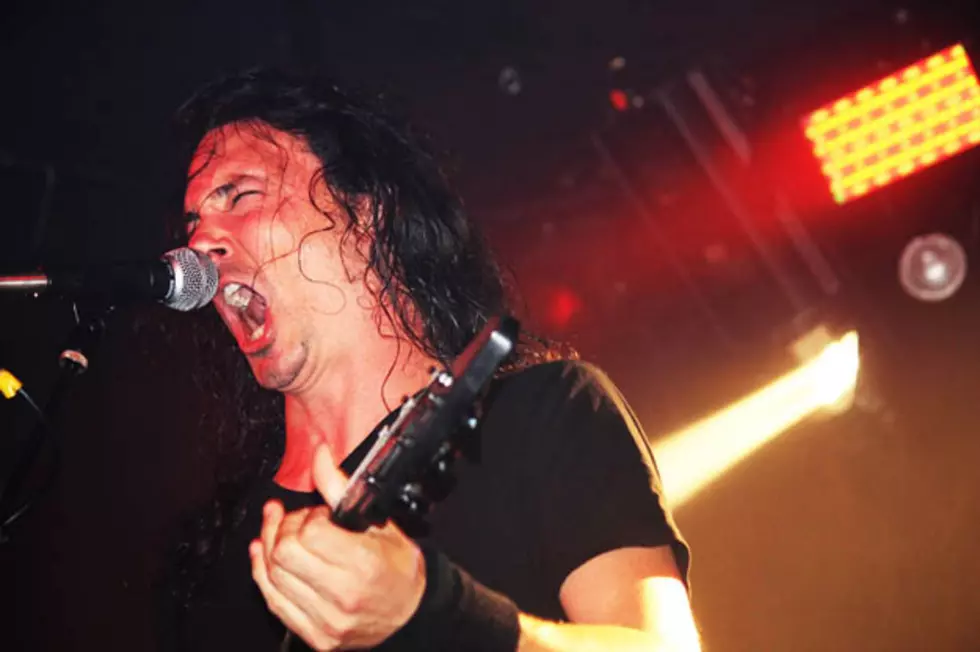 Gojira Bring Out the 'Sauvage' in New York Fans
French metal outfit Gojira rocked New York City Thursday night (Aug. 9) at an intimate show at Santos Party House proving to be one of the best shows to invade both the venue and NYC this year.
Even though the band went on a little over thirty minutes later than they were supposed to, impatient fans quickly turned to screaming, fist-pumping, head-banging savages (or sauvages) within the crowd. Gojira kicked off the sweaty night with 'Liquid Fire' off of their new album 'L'Enfant Sauvage' as well as other new songs such as the title track, 'Explosia' and 'Planned Obsolescence.'
Fans were stage-diving left and right and lost total control as the French metalers performed older tunes such as 'Backbone,' 'The Heaviest Matter of the Universe' and 'Remembrance' among many more.
If the overwhelming energy and aggression wasn't enough to make to make the night a memorable one, the band's chemistry onstage was undeniable as each member interacted and smiled face to face with fans. Frontman Joe Duplantier was charming and very humorous in between songs, not to mention during songs his brother and drummer Mario Duplantier played with such precision and vigor. The rattling riffs and bass lines courtesy of guitarist Christian Andreu and bassist Jean-Michel Labadie was a sight to see as well.
Gojira's gig at Santos Party House was one of the best shows New York City has seen this year, that is until they come back to play another sold out show at Webster Hall on Aug. 14
Photos of Gojira at Santos Party House: