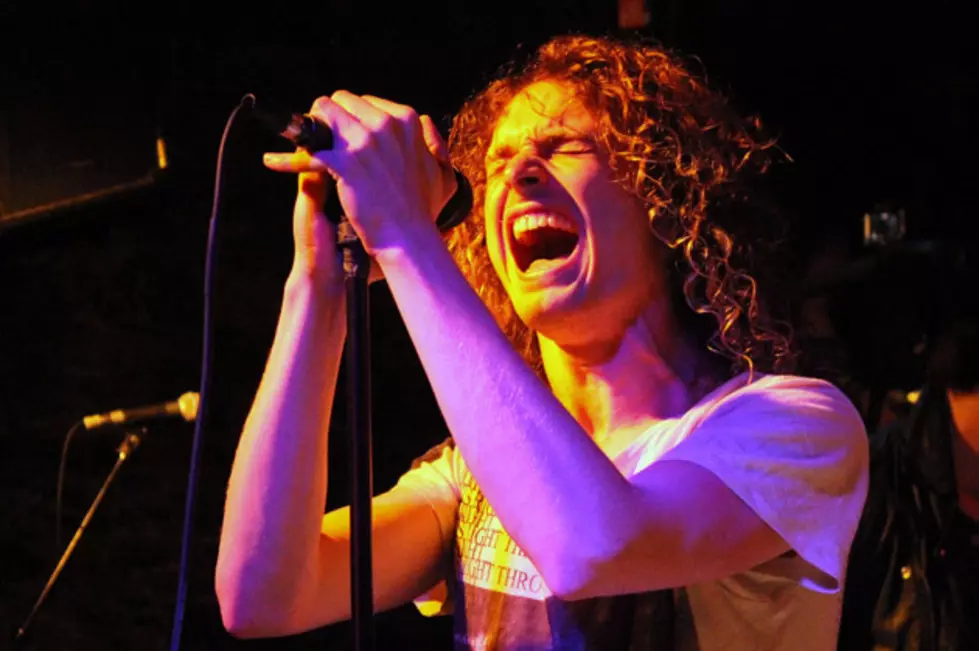 Heaven's Basement Make 'Electric' New York City Debut With Exhilarating Performance
Liz Ramanand, Loudwire
There's no better way to spend a night than with some good old rock 'n' roll and an open bar, and that's exactly what a select batch of music fans got at Bowery Electric when Heaven's Basement came to New York City last night (March 27).
The British rockers got a warm welcome for their first time ever playing New York City and they surely deserved it. Frontman Aaron Buchanan belted out some serious vocals and had his blonde curly locks bouncing as he worked the stage that was clearly too small for the energy of the band.
Heaven's Basement played most of the tracks off their new album 'Filthy Empire,' kicking off the gig with 'Welcome Home.' Their performance also included anthemic tunes such as 'Fire, Fire,' 'Nothing Left to Lose' and 'I Am Electric.'
Buchanan also showed his impressive vocal range with tracks like 'Lights Out In London,' 'Jump Back' and 'Executioner's Day.' The band's overall sound is a fusion from the heyday of rock 'n' roll with a modern day twist that both old and new school fans of rock can appreciate.
Guitarist Sid Glover melted faces and ear drums with some serious piercing riffs while bassist Rob Ellershaw provided crushing bass lines and drummer Chris Rivers rocked out so hard behind the skins that during one point in the set his drum stool came apart.
There is no doubt that these four lads have and will continue to take the States by storm with their relentless energy. The band is set to play a European trek with Black Veil Brides and also have numerous festivals coming up. For a full list of tour dates where you can catch them live, go here.
Check Out Photos of Heaven's Basement Rocking Out in New York City: