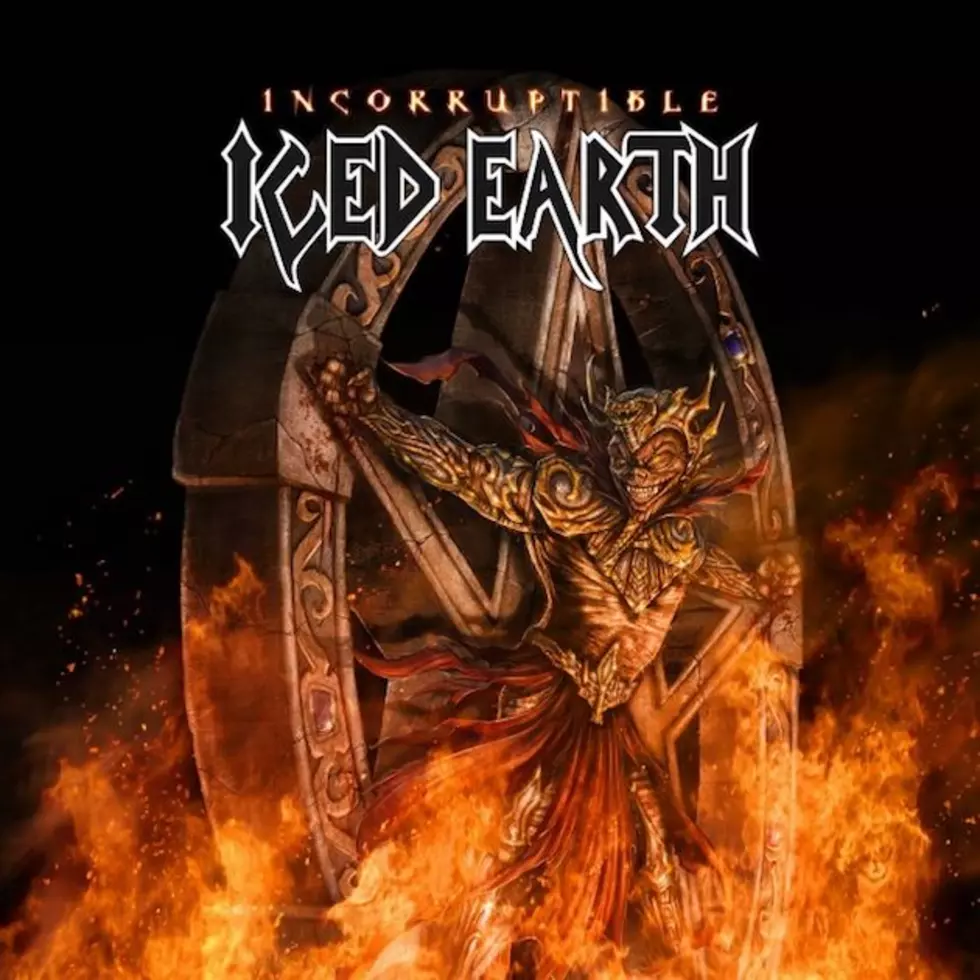 Iced Earth, 'Incorruptible' – Album Review
Century Media
Iced Earth have been flying the flag for U.S. power metal since the '80s. They've had countless lineup changes over the years, including vocalists such as Matt Barlow and Ripper Owens. The constant over the years has been founding guitarist Jon Schaffer. Their twelfth studio album Incorruptible brings another lineup shift, with Jake Dreyer (Witherfall, White Wizzard) coming aboard as lead guitarist.
Current vocalist Stu Block has been with the band for a few albums now. He has a great set of pipes that are able to hit King Diamond-esque falsetto along with a dramatic mid-range delivery. The album gets off to a strong start with "Great Heathen Army," a vintage power metal track.
The pirate metal styled "Black Flag" has some impressive guitar work, but is a swing and a miss. They bounce back with "Raven Wing," a dynamic track with a groovy guitar solo and an energetic ending. The midtempo "The Veil" has a catchy chorus reminiscent of the '80s Loverboy track "When It's Over."
The most intense song on the album is "Seven Headed Whore," featuring thrashy riffs and a varied vocal performance from Block ranging from rough spoken word to piercing upper register singing. The combination of Schaffer and new axeman Dreyer meshes extremely well throughout the album as they bring an ample supply of clever riffs and memorable solos. Their chops are on full display on the (mostly) instrumental "Ghost Dance (Awaken the Ancestors)," though, at 6 and a half minutes, it's a bit long.
After co-producing most of Iced Earth's previous albums, this is the second consecutive record Schaffer has produced on his own. Since he writes the majority of the music, he's able to see his creative vision through from beginning to end. With his experience and expertise, the end result sounds excellent.
When Iced Earth hit their stride, it's impressive. Tracks like the aggressive yet melodic "Defiance" and the epic Civil War themed closer "Clear the Way (December 13, 1862)" find them hitting on all cylinders.
Incorruptible has moments of greatness that hearken back to the band's '90s glory days, but also a few underwhelming moments. Fortunately those moments are infrequent, with Incorruptible being an album that will appeal to fans of both the band's early days and more recent output.
See Iced Earth in the 10 Greatest Power Metal Bands