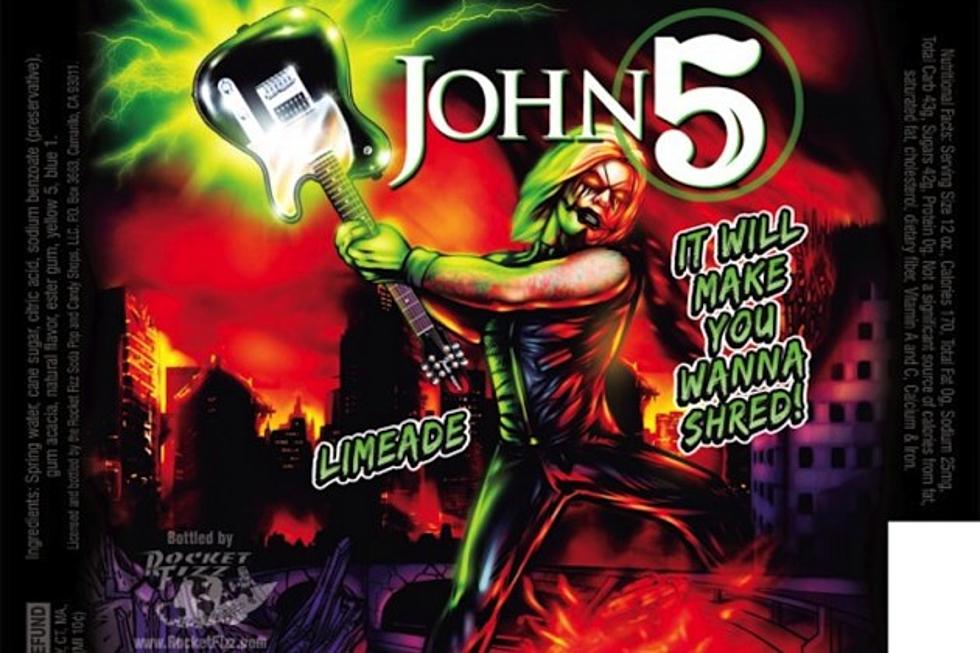 John 5 Unveils Signature Brand of Soda
Rocket Fizz
Rob Zombie / ex-Marilyn Manson guitarist John 5 has just launched his own soda. Teaming up with Rocket Fizz, the guitarist helped create a signature brand of limeade.
Rocket Fizz already has a bizarre history of creating celebrity-endorsed sodas. In the past, Rocket Fizz collaborated with Kourtney Kardashian, 'Rowdy' Roddy Piper, Sugar Ray Leonard, Snooki and many others. 'The Wizard of Oz' and 'Mighty Mouse' also boast Rocket Fizz soda brands.
John 5's limeade claims, "It will make you wanna shred!" The guitarist even appears in a short clip trying out the soda with Rocket Fizz co-founder Rob Powells.
John 5's most recent solo album is 2014's 'Careful With That Axe.' The shredder will also be featured on Rob Zombie's upcoming sixth studio album, which Zombie claims is his "best record yet." "This record is just continued further down that road where it feels like you're inspired," Zombie recently told Full Metal Jackie. "You don't feel like, 'Ah God, we have to write some more songs.' Every song seems different and exciting, it seems like the old days. There are just certain songs that we just cannot wait to play live that you just know are going to be part of the show."
Check out John 5 trying out his signature limeade in the video below.
John 5 Tries Out His Signature Limeade
Watch Rob Zombie and More in These Intense Onstage Tirades