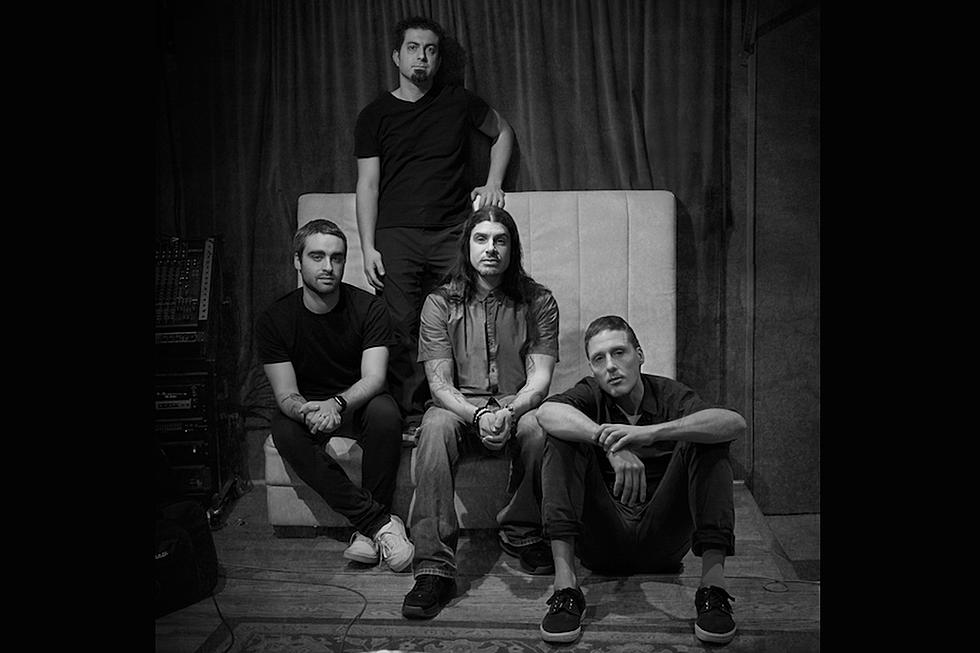 Kings Bounty, 'Made You King' – Exclusive Song Premiere
Courtesy of Kings Bounty
Listen up! New York-based rockers Kings Bounty are a name you'll be hearing more of in the coming months, and ahead of their upcoming studio album, the group is teaming up with Loudwire to exclusively premiere their new song "Made You King."
The track provides a combination of in-your-face guitars and forceful attention-grabbing synths painting a dark and ominous vibe. Meanwhile, singer Anthony "Q" Quiles walks the line between a melodic vocal approach and something a bit more sinister in his delivery.
"'Made You King' conceptually comes at a time where we are over saturated with self-appointed authorities all over social media – from politicians to athletes, to musicians to the everyday shmo," says Quiles. "So, I'd like to think of the song as a smack in the face, with both its energy and its message, speaking for the people that feel the same way. Musically, it's usually how we get the party started when we take the stage, it sets a tone of high level energy."
Kings Bounty are currently working on their as-yet-untitled new album and should have some info soon on the full upcoming release, but for now take a listen to "Made You King" in the player above and get psyched about what's to come. The band also recently released another single and video called "Denial" that you can check out here.
You'll be able to catch Kings Bounty on tour with Korn later this month. "We are super stoked to be able to share the stage with Korn. The first time we performed with them was earlier this year at the House of Blues in Anaheim, and that was awesome. The fact that our brothers in Korn personally invited us to tour with them is possibly one of the most amazing things to happen to us to date!" Check out all of their scheduled dates listed below and keep up to date with Kings Bounty via their website, plus their Facebook, Twitter and Instagram accounts.
Kings Bounty Opening for Korn
9/26 - St. Paul, Minn. @ Myth
9/27 - Milwaukee, Wis. @ Eagles Ballroom
9/29 - Kansas City, Mo. @ Uptown Theater
9/30 - St. Louis, Mo. @ The Pageant