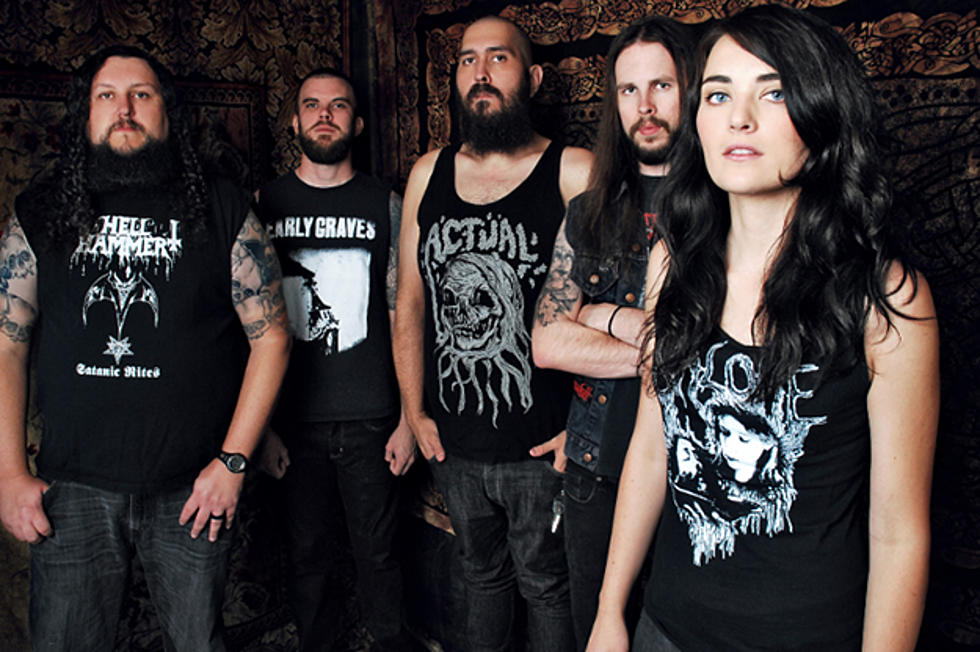 Landmine Marathon Bassist Talks Orion, Touring + More
Since 2004, Landmine Marathon have been blazing a path in the world of death metal and grindcore. Led by frontwoman Grace Perry, the band is getting ready to play Metallica's highly anticipated Orion Music + More festival at Bader Field in Atlantic City on June 24.
There will be few in the crowd ready for the explosiveness of Landmine Marathon. Founding member and bassist Matt Martinez took a few minutes to catch up with Loudwire to give fans a preview of what to expect from their performance on the Orion fest's Damage Inc. stage.
How does it feel to be playing Orion?
We are beyond stoked to be playing the fest. It is an honor to be selected by Metallica for this amazing event.
Besides actually playing the festival, what are you looking forward to most at Orion?
Of course it is going to be amazing to see Metallica perform 'Ride the Lightning' and the Black Album in their entirety over the two nights of the fest. Also, with such a diverse lineup, there are many bands that we want to see. F---ed Up, Torche, Hot Snakes, Black Tusk and many more. Of course, all of the related events look amazing as well!
What can fans expect from your set?
Pure, raw Landmine Marathon! We don't plan on changing a thing. We will play with the same passion and raw power that we would at any other show. Hopefully we turn some new fans on to us in the process.
Ryan [Varela], our guitarist, is a longtime friend of Wes' wife's family. That is the direct connection. Wes is an amazing artist and also a death metal fan. We asked him if he would be interested in doing some art for us and he agreed. He worked directly with Grace [Perry] and the art was born based on the lyrical themes. We couldn't be happier with the outcome!
Are there obstacles you face having a woman front the band? It's not everyday you run into a metal band as intense as Landmine Marathon, let alone realizing that band is led by a woman!
I would say that we face the same obstacles that any other band would face regardless of the gender of the band members. I am sure that some people are shocked by the ferocious vocals that Grace produces. When I asked her to start this band, it was because of her ability as a frontperson, not her gender.
Besides your own tunes, what new music out there are you listening to?
I have been listening to 'Despond' by Loss quite a bit lately. It is a very heavy and somber record! In general, I have been sticking to the classics lately, a lot of Black Flag, The Melvins, Napalm Death and King Diamond!
What's next for Landmine Marathon?
More touring! We are working on a European tour for the fall and then more in the states after that. In between tours, I think we will start writing some new songs.
Catch Landmine Marathon on the Damage Inc. stage at Orion Music and More on June 24 at 2:45PM.
Watch Landmine Marathon's 'Beaten and Left Behind' Video