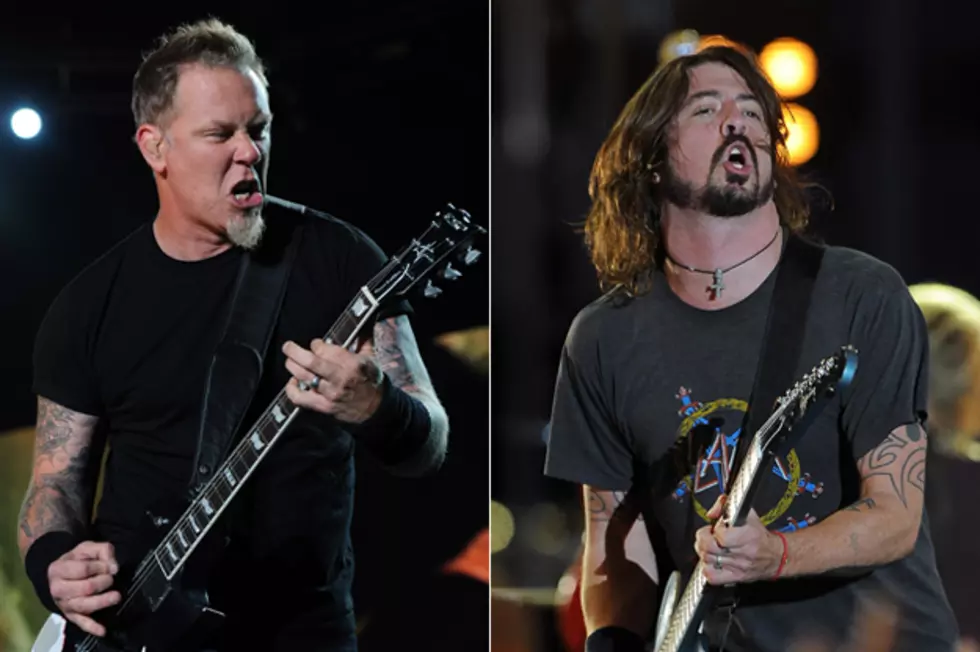 Metallica, Foo Fighters + More to Rock 2012 Outside Lands Festival
Kevin Winter, Getty Images / Jason Merritt, Getty Images
This August, San Fransisco's Golden Gate Park will welcome rock royalty like Metallica, Foo Fighters and classic rocker Neil Young to the stage for Outside Lands 2012.
Outside Lands 2012 goes down August 10-12 in San Francisco's Golden Gate Park and not only does it's lineup boast some of rock music's biggest acts, but also recording icon Stevie Wonder and dubstep "it-kid" Skrillex. On top of that you've got thrash-metal kings Metallica fronting a roster that also includes Foo Fighters, Jack White, Neil Young and Crazy Horse, Beck and more.
Tickets for Outside Lands 2012 go on Thursday, April 19 at 3PM ET -- you can get more information on the music festival including the complete lineup, travel accommodations and more at the Outside Lands 2012 official website.
Metallica are also headlining their very own music festival this year with Orion Music + More, which is set to take place June 23-24 in Atlantic City, NJ. The list of artists performing at Orion may be smaller than that of Outside Lands, but is equally diverse with acts like Gaslight Anthem, Eric Church and Modest Mouse included on the bill.