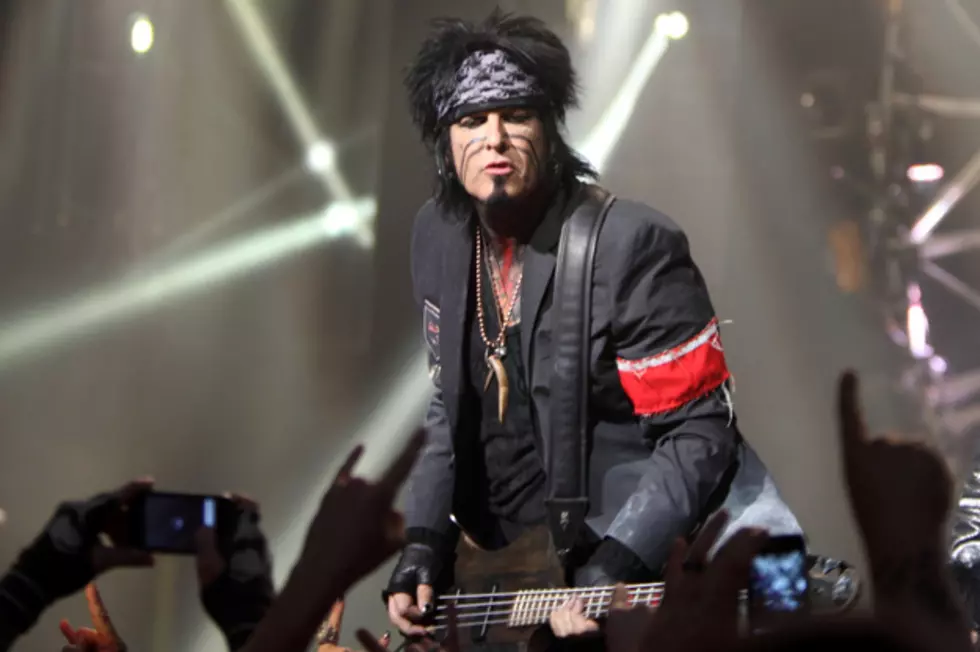 Nikki Sixx: Motley Crue Will Call It Quits After New Album, Film, Soundtrack + Farewell Tour
Mary Ouellette, SheWillShootYou.com
Motley Crue bassist Nikki Sixx has been very forthcoming about his band going out with guns blazing. Determined to end on a high note, Sixx claims in a new interview that after Crue release their highly anticipated new album, complete the movie adaptation of the band's autobiography, 'The Dirt,' release the film's soundtrack and embark on a farewell tour, the iconic group will disband permanently.
During our recent interview with Nikki Sixx, the bassist alluded to Motley Crue's eventual end. "It's not that we hate each other or we don't work together well," explained Sixx. "I think it's just at some point we want to leave it with some sort of a legacy that's leaving it in a good way. I just see some bands that keep f---ing beating a dead horse and I'm like, 'Get off the horse, dude, it's dead.'"
Now, in an interview with Australia's TheMusic.com.au, Sixx goes into even more detail when it comes to killing that metaphorical horse.
"It's important that when you do a farewell tour that people understand that when you put a bullet in the back of the horse's head, and it goes down, it's not a plastic bullet it's a f---ing shotgun blast," says the bassist. "You know, blow its f---ing brains out, it's never coming back. It has to [be that way]. It's the only way I can look at myself in the mirror and do a farewell tour. That's it. So when we take our final bow, it's it. I will cry. I cry thinking about it."
Sixx continues, "I've been in this band longer than I've known any woman, longer than I've known my children – only my family, and I have a closer relationship with my band than I have with my family, and a rockier relationship with my band than I've had with anybody in my family, as well."
He concludes, "I'll leave you with this: when you go and see a great f---ing movie and it ends and you go, 'F---!' like, you walk out and you go, 'That was amazing! That blew my mind!' It's not like, 'That blew my mind and, um, maybe there'll be a sequel to it.'"
Stay tuned for news on Motley Crue's upcoming album, film, soundtrack and all future touring plans. See Sixx's full interview over at TheMusic.com.au.