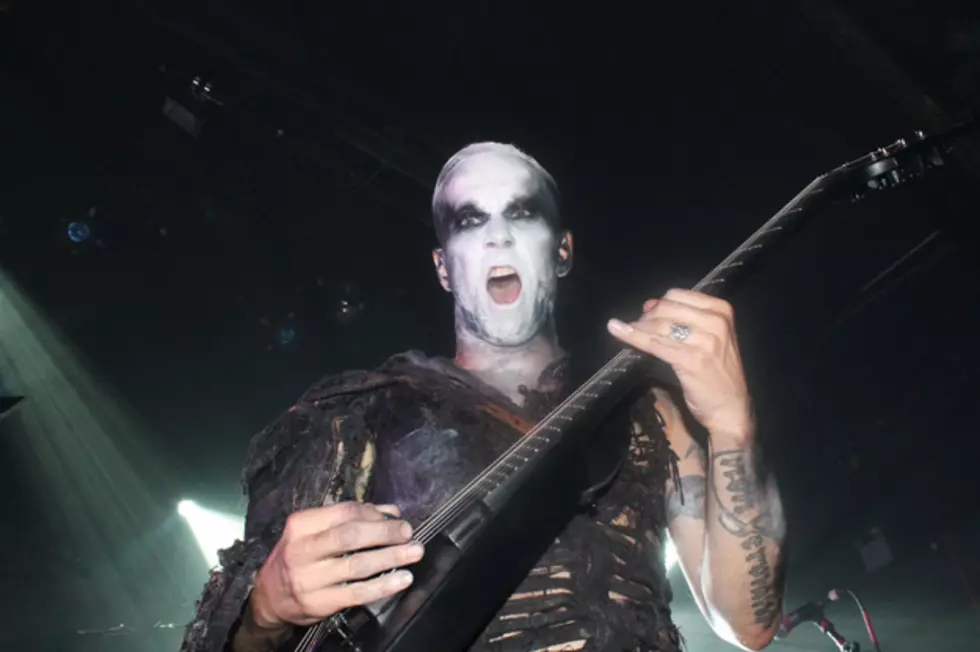 Polish Supreme Court Rules Against Behemoth's Adam 'Nergal' Darski in Bible-Tearing Incident
Liz Ramanand, Loudwire
Behemoth frontman and leukemia survivor Adam 'Nergal' Darski ran into some legal troubles after tearing up a Bible onstage during a Sept. 2007 performance in Gdynia, Poland. He did so while calling the Catholic church "the most murderous cult on the planet." Nergal was cleared of any criminal charges by Polish judge Krzysztof Wieckowski in 2011, but the Supreme Court of Poland has now ruled that the vocalist has in fact committed a crime in the Bible-tearing incident. This new development opens up the possibility of the Behemoth frontman serving up to two years in prison.
Poland's penal code states, "Whoever offends religious feeling of other people by publicly insulting an object of religious cult or a place for public holding of religious ceremonies, is subject to a fine, restriction of liberty or loss of liberty for up to two years." This law is a direct opponent to the concept of Freedom of Speech, and may claim two years of Nergal's life behind bars.
"[The decision] is negative and restricts the freedom of speech," said Nergal's attorney Jacek Potulski to Reuters (via Blabbermouth). "The court decided that this is allowed in a democratic system. We are still arguing that we were dealing with art, which allows more critical and radical statements." The case will now be taken to a smaller court for another trial.
Behemoth had been tearing up the Bible onstage for two years before the Poland incident, with no ramifications until Sept. 2007. "Behemoth fans know what Behemoth is about, know what the lyrics are about, and know at least a little of the philosophy behind the band," bassist Tomasz 'Orion' Wróblewski told Decibel Magazine in 2009. "So, it's kind of surprising that there are people coming to the shows and feeling offended with what we do onstage. If such a person comes to a show, he comes with the purpose of being offended, I guess, and it shouldn't be like that. We're not offending any particular person. We're just offending the religion that we've been raised in."
Stay tuned for more news on Behemoth's Adam 'Nergal' Darski as further legal proceedings occur.
Watch Footage of Nergal's 2007 Bible-Tearing Incident in Poland