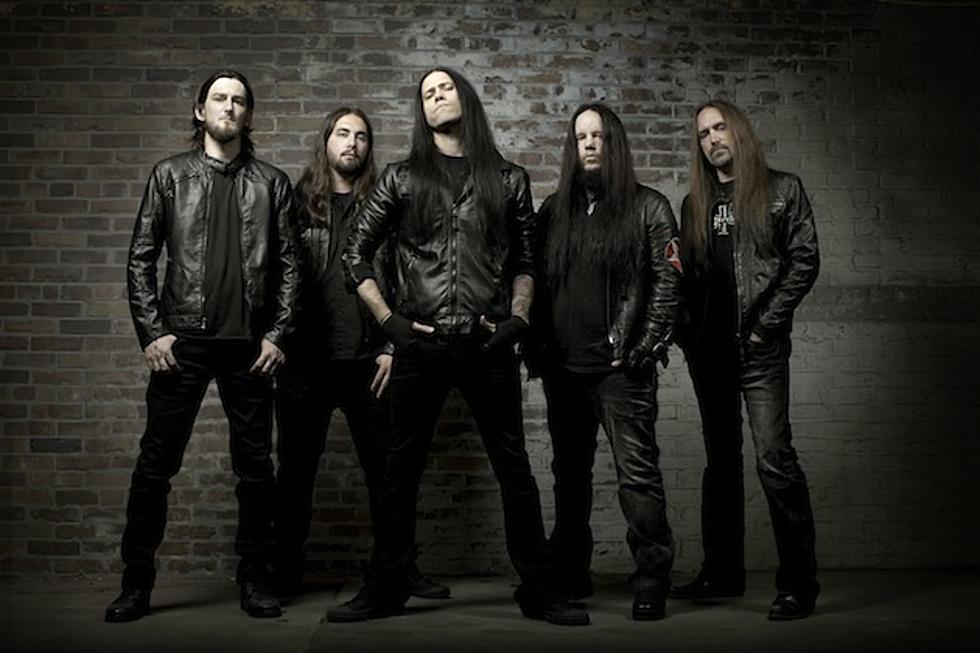 Joey Jordison's Scar the Martyr Part Ways With Vocalist Henry Derek Bonner
Roadrunner
Bonner said in a statement sent to Blabbermouth, "I'm officially parting ways with Scar the Martyr due to personal differences, artistic direction and a slew of business decisions that I cannot simply ignore. I've given it a year of my life and now it's time to move on. Many thanks to all of the fans and friends that have shown their support."
The rocker also revealed in his statement that he will continue making music, launching a new band with King ov Hell from God Seed fame and Jeff Friedl from A Perfect Circle.
However, Scar the Martyr responded, saying:
To address the recent Scar the Martyr news out there and make sure all the facts are straight, Scar the Martyr has parted ways with Henry, not the other way around. With all that's been going on of late, we have been forced to take a very careful look at how we are moving forward, and with there being some creative and personal differences, it made sense to move on without Henry. We have been very focused on new Scar the Martyr material and we couldn't be more excited with how the music is coming out. We are in the process of looking for a new singer and will have news on the search very soon. We appreciate all the support from our fans and we can't wait to share the next phase of Scar the Martyr with all of you. We wish Henry best of luck going forward.
Bonner was the voice on Scar the Martyr's self-titled debut disc which arrived in stores last October. The band also features Jordison, Strapping Young Lad guitarist Jed Simon, Darkest Hour guitarist Kris Norris, keyboardist Joey Blush and In This Moment bassist Kyle Konkiel.
As for Jordison, Scar the Martyr figured to be his main priority after his parting of ways with Slipknot last fall. Both Jordison and the members of Slipknot have spoken very little about the reasons for the split, though the drummer did reveal that he didn't quit the band. It has not been stated as of yet how Scar the Martyr intend to proceed after the exit of their frontman.