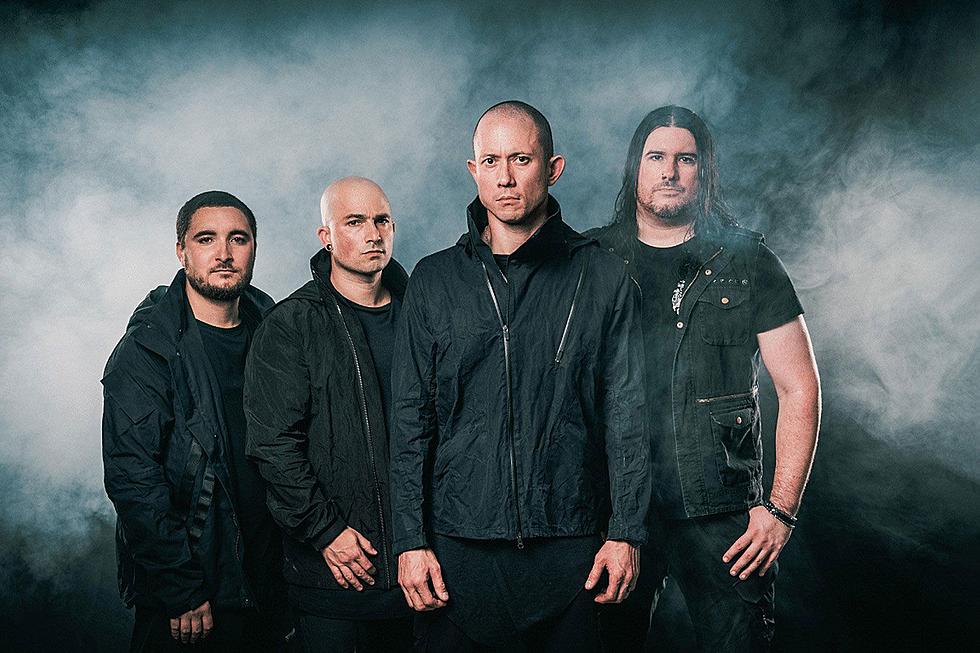 Trivium to 'Take a True Break' After Current Album-Tour Cycle
Roadrunner Records
Trivium have been one of the more prolific metal bands of the 21st Century, and while singer Matt Heafy always seems active with music through his social media, the singer revealed in a new interview that the band will actually be taking a break after their current album-tour cycle ends.
Speaking with EMP (as heard below) at the Summer Breeze Festival, singer Matt Heafy confirmed, "Normally we are always, we're so open with everything — we show everything we do, we talk about everything — but the one thing we are always secretive about is the records. But this time I can say that we're just going on a proper break this time. Because we've done 10 albums of 'album-tour, album-tour.'"
He adds, "This time, when this tour cycle ends, we're gonna take a true break, and instead of working on music, we're actually gonna work on building our Hangar studio, so that way when it comes time to make records, we can do that again. But there are currently no plans for a new record. And I'm not being deceitful there. There's no plans right now."
The hangar that Heafy is referring to is the band's current home base in Orlando, Florida. The group purchased an old airplay hangar back in 2020 with the intent of turning it into a performance space, rehearsal area and home studio.
The vocalist also addressed multiple times the band's longevity and continuous hard work that has going into their career. At one point he noted, "We've been on this two-year long world tour and we will hit 208 shows on this one record in three weeks, which is a lot," while later adding, "By the end of this year, I will have been in Trivium for 25 or 26 years and we'll be a 2020-plus career shows and it's been great. I love it."
While it remains to be seen how long "a true break" is for the band, it's definitely well earned. As noted within the chat, the band is coming off the shortest turnaround between albums during their tenure, with their previous record, What the Dead Men Say, arriving just shy of a year-and-a-half prior in 2020. At present, they've released 10 albums over an 18-year period, starting with their 2023 album Ember to Inferno.
READ MORE: The Best Cover Songs From 50 of Metal's Biggest Bands
Trivium are currently on the road in support of their 2021 album, In the Court of the Dragon, with the tour leg taking place in Europe winding down on Sept. 7 in Southampton, England in the U.K. Remaining dates can be found here.
Trivium's Matt Heafy Speaks With EMP at the 2023 Summer Breeze Festival
29 Most Prolific Rock + Metal Artists of the 21st Century (10 or More Albums)