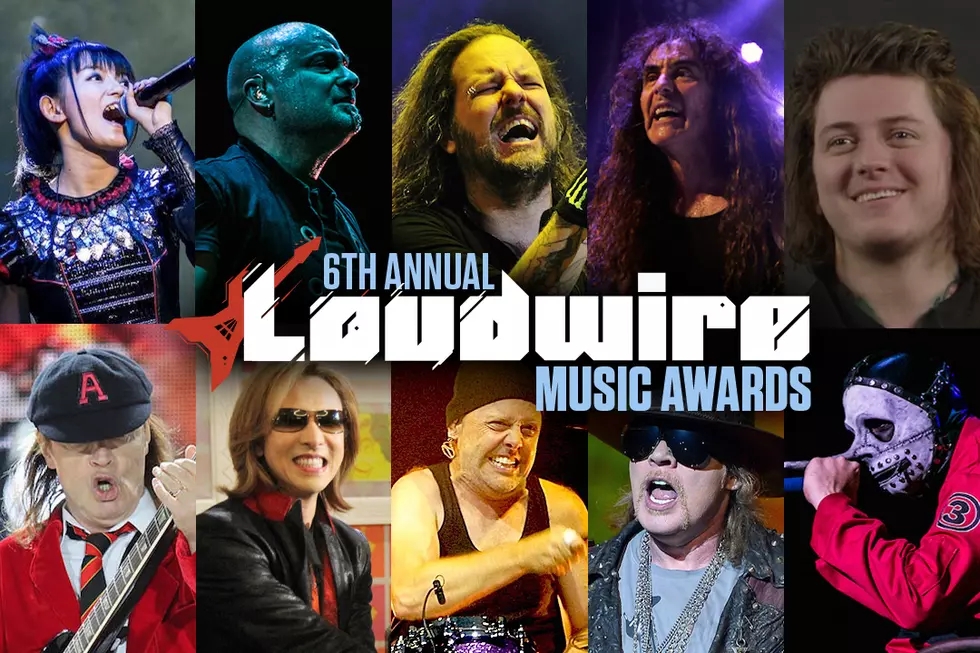 Vote for the Most Devoted Fans – 6th Annual Loudwire Music Awards
Loudwire
Bands don't get to where they are without their fans. Now, it's time to take a look at the nominees for the Most Devoted Fans in the 6th Annual Loudwire Music Awards!
Babymetal's fairly instant success can be attributed to a positively rabid fan base, which has taken them through some massive venues around the world with their high-flying brand of J-pop meets blistering heavy metal. Disturbed are still riding high on last year's comeback as fans patiently waited for their return, and its paid off with the band hardly ever taking time off the road.
Korn's fans have been treated to so many different styles and albums through the years and this year it was time for the old school fans to get the album they had been asking for. Acquiring their own custom-outfitted jumbo-jet, Iron Maiden took to the skies and the stage on another legendary world tour giving fans a heavy dose of Eddie and a top-notch show.
One of the year's big surprises (there's been a lot of them) was when Danny Worsnop suddenly rejoined Asking Alexandria. It's been a bit of a rollercoaster for fans, but they've backed the group every step of the way. Since we mentioned surprises, how about Axl Rose joining AC/DC? Those who kept their tickets were smart as Rose did not disappoint.
Battling Babymetal for home country pride will be X Japan, whose legions of fans seem more like a real army. While X Japan's fans wait for a new album, Metallica fans finally saw an end to the eight year drought between studio records and were rewarded with a double album they in turn sent to the top of the charts around the globe.
Didn't we already mentioned Axl? We did, but he makes another appearance with Guns N' Roses and their awe-inspiring stadium tour that thrust them right back to where they were around the turn of the '80s. The last nominee is none other than Slipknot, who affectionally dub their fans "Maggots." Corey Taylor had to scale back his intensity onstage while playing after neck surgery, but his fans supported his sheer grit to not back down from the tour.
Cast your vote now in the poll below for the Most Devoted Fans in the 6th Annual Loudwire Music Awards! Remember, you can vote once per hour and polls close on Jan. 10 at 10AM ET, so show your devotion and vote as much as possible!