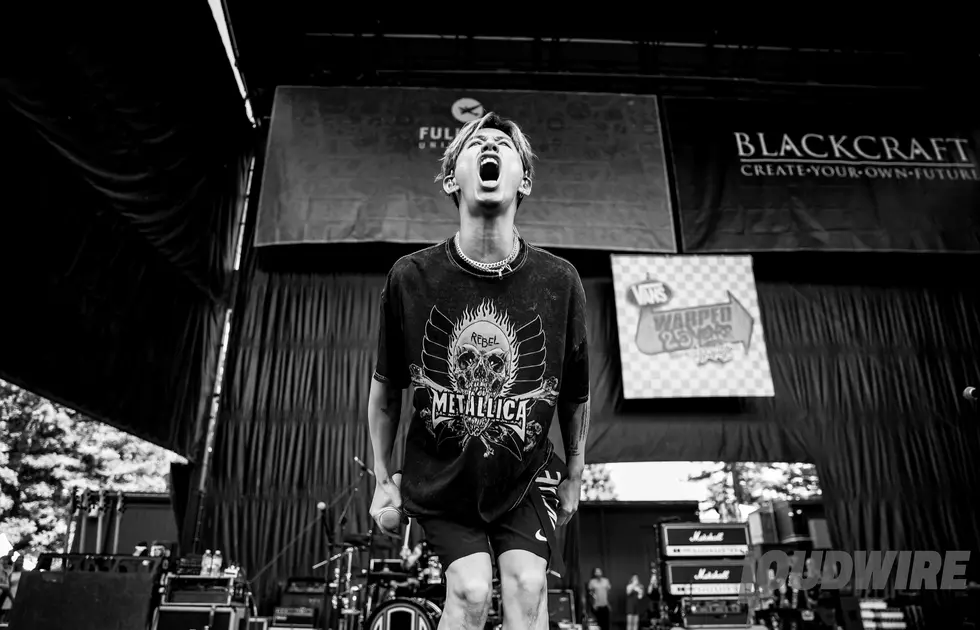 The Offspring, The Aquabats + More: 2019 Warped Tour Mountain View Photos
Brian Leak
The mohawks were high and the self-preservation was low as booze, sweat and various smokes permeated Silicon Valley's Shoreline Amphitheatre in Mountain View, California, this past weekend for the Vans Warped Tour's supposed final event ever.
Many of the bands performing expressed their skepticism as to it being the actual end to the festival. Do they know something that we don't know? Probably not. But there was a clear sense of disbelief for several of these bands that have been staples of the 25-year-old punk rock roadshow for most of its existence. Some acts that performed on Saturday, such as Face To Face and Quicksand, were also on the Warped Tour's inaugural run in 1995.
However hopeful though, the sense of finality was palpable. And although we were unable to attend Sunday's festivities to witness Warped Tour's epic conclusion with the great NOFX delay debacle of 2019, day one was packed with memorable sets, unruly circle pits and hands down some of the best people-watching opportunities you'll find anywhere.
Warped Tour's founder, Kevin Lyman, was thanked and celebrated by virtually every band to hit the stage on Saturday, July 20 – and rightfully so. Considering the amount of passion and effort that's gone into it, 25 years is an impressive run for the world's largest traveling music festival. Warped Tour served as a punk rock summer camp for countless bands and fans for two-and-a-half decades. It's an institution and safe haven of sorts for a colorful counterculture and it will be sorely missed.