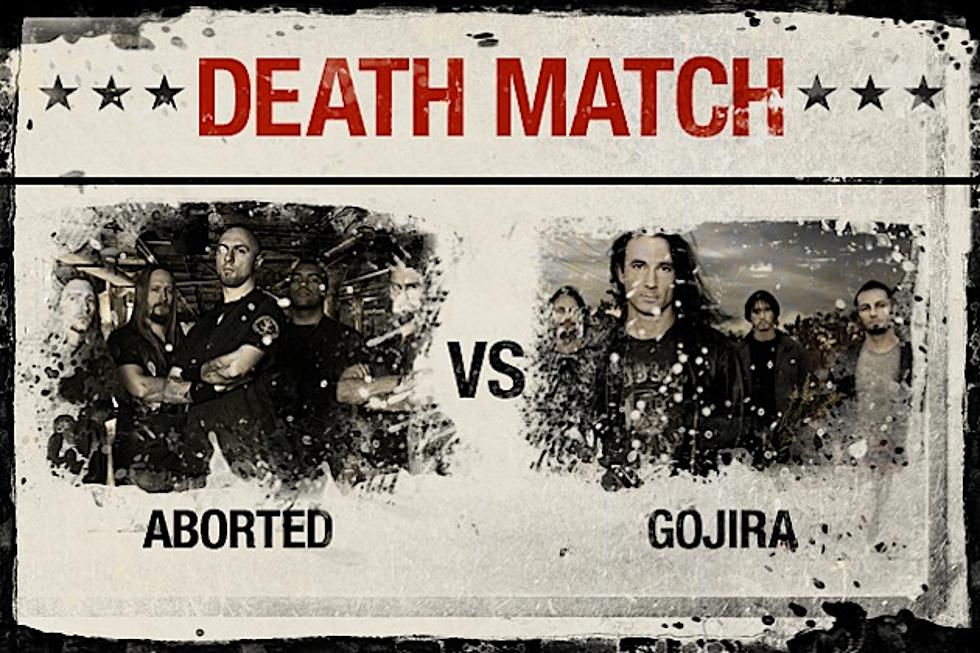 Aborted vs. Gojira – Death Match
Century Media / Photo: Alex Morgan
Congrats to the Belgian death metallers of Aborted for their victory over Hour of Penance in our latest Death Match. Aborted's 'Necrotic Manifesto' is a must-hear and absolutely skull-crushing track, but this week, Aborted once again have fellow Europeans to battle.
Gojira was arguably the breakout extreme metal band of 2012. Having already released a number of masterpieces, the French band launched 'L'Enfant Sauvage' to mass acclaim. Not stopping for a breather, Gojira just unveiled a new animated music video for 'Born in Winter.' The song is one of Gojira's more mellow works, but once the song kicks in, you're guaranteed start banging your head.
Can Aborted secure a second victory? Or will Gojira banish their opponents into the winter cold? The choice is yours. Choose your favorite track in the poll below!
(This Death Match ends on Wednesday, April 2, at 10AM ET. Fans can vote once per hour! So come back and vote often to make sure your favorite song wins!)
Aborted, 'Necrotic Manifesto'
Two bands fight to the death each week. Fans can vote once per hour. The triumphant band goes on to compete in the next Death Match. If a band wins four straight Death Matches, its song will be honored as immortal in the Loudwire Death Match Hall of Fame.