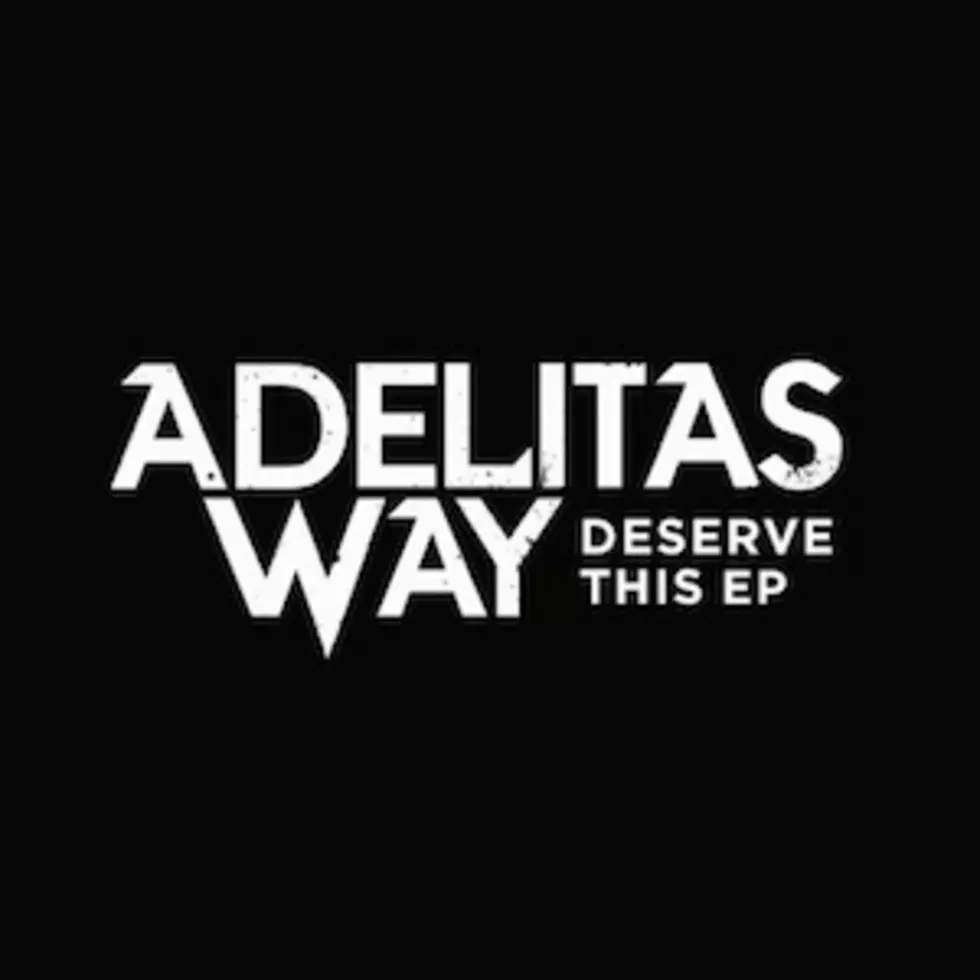 Adelitas Way Reveal New EP Title + Release Date
New Ocean Media
Adelitas Way are in quick turnaround mode. The band, who just released their 'Stuck' album last year, are on a creative high at the moment and are set to release a new EP, with plans for a full-length disc to follow later this year.
The new EP is titled 'Deserve This,' and it's now on schedule for a March 17 street date. The EP was co-produced by Matt Dougherty and the band at Groovemaster Studios. And, as stated, it's just the first taste of new music from the band this year.
The group recently launched a PledgeMusic campaign to help fund their new album and to take it to regions of the world they've yet to infiltrate. In a posting at the site, it appears the band is taking on a more hands-on approach with their music, stating that they will not market their music through "dinosaur corporate suits," but rather by putting together a team that will take their music globally. Read more about the campaign and learn how you can pre-order their music at this location.
Adelitas Way are already out on tour building the buzz for the new music. The band is serving as the primary support to Flyleaf on the 2015 SnoCore trek. The tour pulls into Clifton Park, N.Y. tonight (Feb. 6), and Manchester, N.H. and Lancaster, Pa. this weekend. SnoCore is booked through a March 12 finale in Pomona, Calif. Dates can be found here.
Keep an eye out for much more from Adelitas Way in 2015.