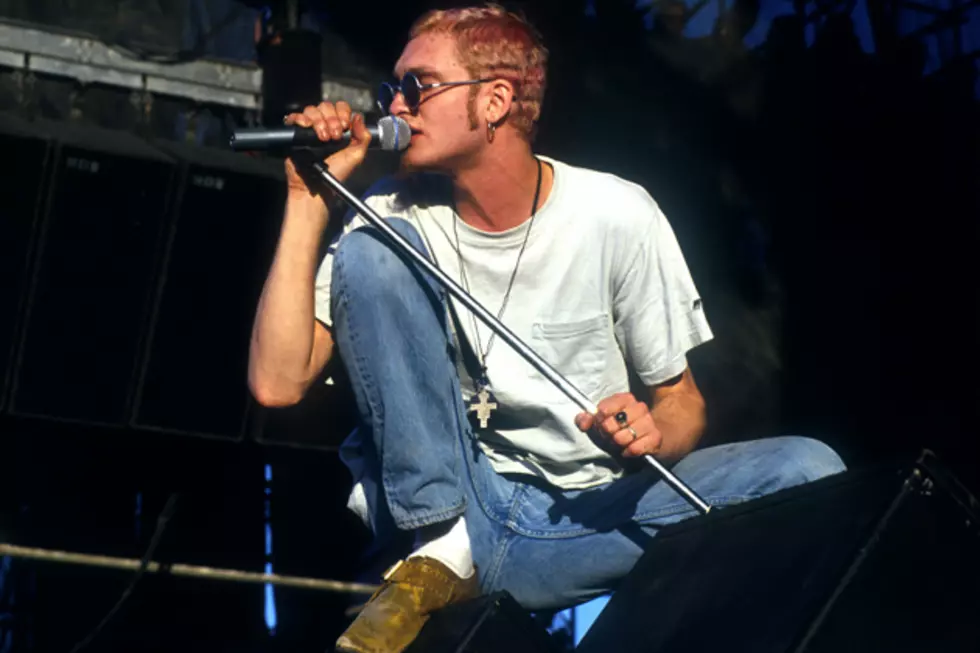 Alice in Chains' Layne Staley Reportedly Planned to Audition for Audioslave
Frank Micelota, Getty Images
Here's a piece of rock history that may blow your mind. After leaving Alice in Chains and struggling with drug addiction, vocalist Layne Staley had an opportunity to become the lead singer of Audioslave.
Alternative Nation reported the finding after connecting with an old friend of Staley's named Morgen Gallagher. According to the article, Gallagher and Staley were friends since 1986, even living together at one point. Gallagher was able to see his friend become one of rock's most iconic vocalists before the musician's drug habit got progressively worse. "I hadn't seen him in a couple of years and wasn't prepared for it," Gallagher says about a 2001 meeting with Staley. "By this point he had quit [Alice In Chains], he had lost most of his teeth, and weighed barley 100 pounds. We talked for a little and when we parted ways, I cried."
However, we he saw Staley soon after, the Alice in Chains legend was in good spirits. He was even planning to try out for the lead vocals position in a band which would eventually become Audioslave. "That day we were talking and he said he had gotten a call from the old Rage Against the Machine members and they were putting together a new project, and they wanted him to audition," Gallagher says. "He said he was going back to treatment and then going to L.A. to do the audition in a couple of months. He never made it, so Chris Cornell went and got the job."
Staley was also set to record some vocals for Taproot in 2002, but sadly passed away before hitting the studio. Check out the article at Alternative Nation for the full story.
See the Yearbook Photos of Layne Staley + More Rock Stars
You Think You Know Alice In Chains?