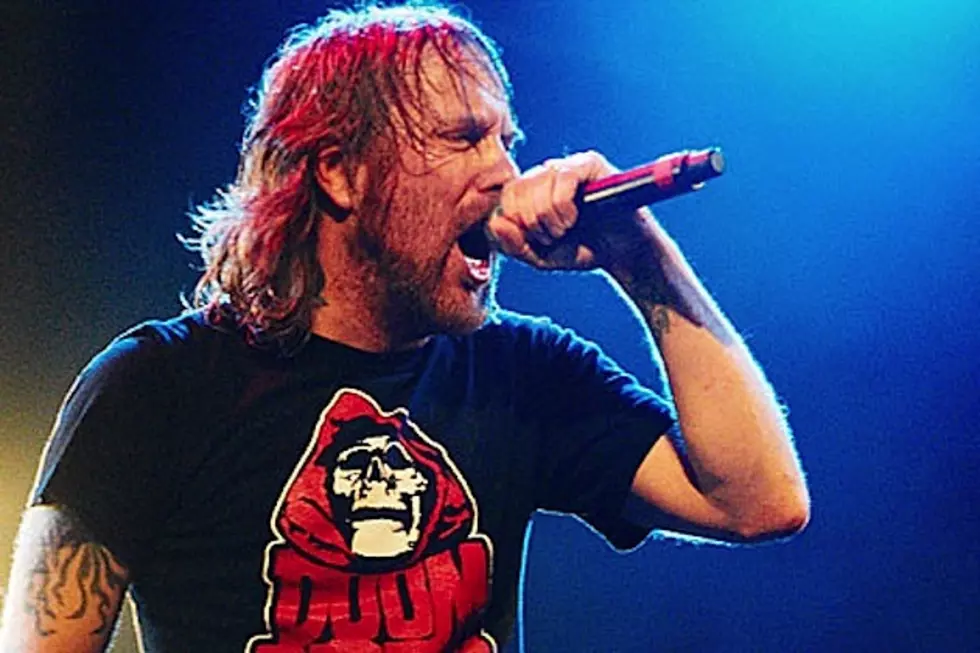 At the Gates Teasing New Album for 2014?
Redferns, Getty Images
The Internet has just exploded, as legendary Swedish metal act At the Gates have released a mysterious teaser calling for something big in 2014.
Formed in 1990, At the Gates began as a death metal band, but as the act's music evolved, they basically laid out the path for the creation of metalcore. At the Gates have released four studio albums, with their final opus, 'Slaughter of the Soul,' perhaps acting as the band's most celebrated work. At the Gates brought death metal into a more melodic direction with 'Slaughter of the Soul.' Although metalcore broke in the early 2000s, listening to At the Gates' 1995 album feels like a Nostradamus-esque prediction of how metal would evolve.
At the Gates reformed for just a year in 2007 before coming back together once again in 2010. The band has been dormant since their most recent reunion, playing a handful of shows and releasing no new material. However, with At the Gates' "2014" teaser, there is reason to believe that At the Gates could possibly unleash new material this year.
The short teaser could mean a great number of things. At the Gates could embark on a full-on tour, announce re-releases from their '90s catalogue or just about anything else the mind could speculate. Vocalist Tomas Lindberg claimed in 2012 that a new At the Gates album wouldn't be impossible in the future, but only time will tell.
Keep your eyes and ears open for the meaning of At the Gates' mysterious message.