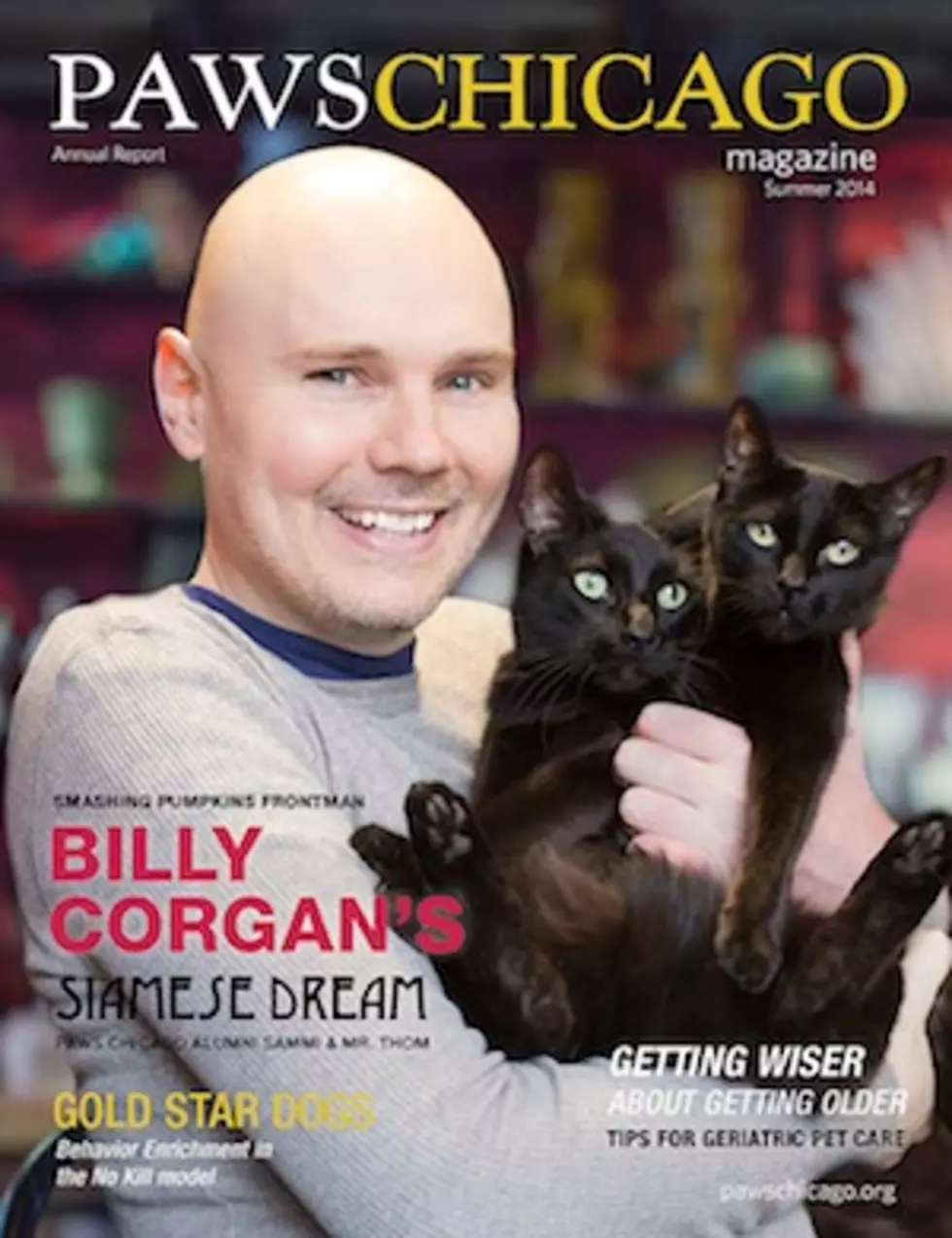 Billy Corgan Rocks 'Paws Chicago' Magazine Cover
PAWS Chicago
Despite declaring that he's a rat in a cage, Smashing Pumpkins frontman Billy Corgan is very much a cat lover! While Corgan has been featured on the cover of many a magazine over the years, it definitely made us take pause (paws?) when seeing the rocker and his adorable cats draped across the cover of 'Paws Chicago' magazine.
In the article, Corgan appears with his two kitties -- Miss Sammi and Mister Thom cat -- and says that even though he grew up with dogs, he inherited his fondness for cats from his mother. Eventually he decided to adopt a cat from a No Kill shelter and was directed towards PAWS Chicago, where he adopted the brother and sister from a new litter.
The rocker calls his pets true "rock and roll cats," and adds, "In my home, the animals run the show. At best we're equals. But that's the way it should be. They have every right to live and be happy as much as I do." Corgan clearly has a lot of happiness thanks to his cats, clearing up any possible "mellon collie or infinite sadness."