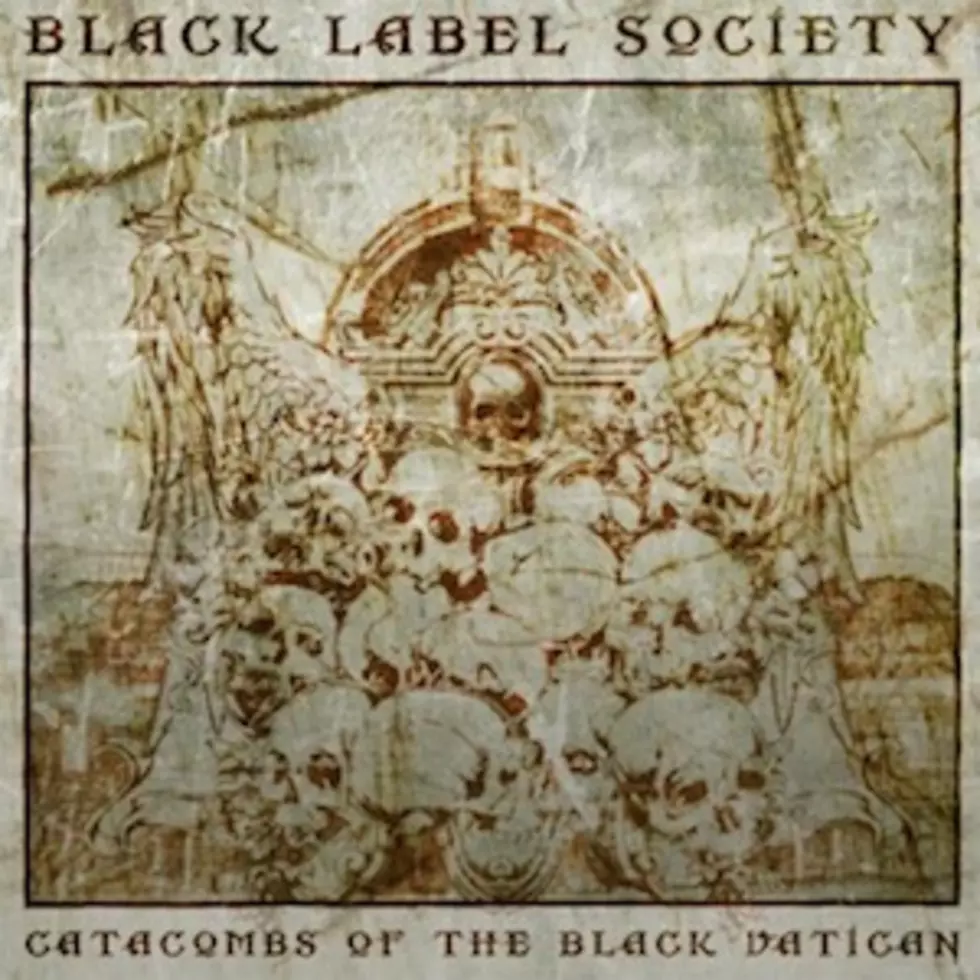 Black Label Society, 'Catacombs of the Black Vatican' – Album Review
eOne
Black Label Society released the live album 'Unblackened' last year, but their last proper studio release was back in 2010.
Their latest effort is 'Catacombs of the Black Vatican.' Frontman Zakk Wylde sometimes jokes about all the band's songs sounding the same, and when asked about the new album said, "It's all going to be all completely the same as the last nine records, except just different song titles."
And while 'Catacombs of the Black Vatican' has that distinctive BLS sound, it's not a carbon copy of their past work. Wylde and company combine good time arena rockers with bluesy mid-tempo tracks and a few ballads.
Wylde's guitar playing has always been at an extremely high level, but the instrument that's improved steadily over the years is his voice. That's especially evident on ballads like 'Angel of Mercy.' His voice has a lot of texture and emotion, world-weary but still hopeful.
Perhaps the most 'typical' BLS song on the album is 'Heart of Darkness.' It's heavy and uptempo with plenty of Wylde's guitar wizardry. It actually would have made a better opening track than "Fields of Unforgiveness,' which is a fine mid-tempo song, but doesn't pack the punch of 'Heart of Darkness.'
The twangiest song on the album is 'Scars,' an acoustic based number featuring a melancholy croon by Wylde. He also plugs in for a tasteful solo before going back to acoustic. It provides a nice contrast to the following track 'Damn the Flood,' which turns the amps back up to 11.
Wylde is such a larger than life presence that the rest of Black Label Society is sometimes overshadowed. Longtime rhythm guitarist Nick Catanese recently left the band, and there have been a few drummers since Craig Nunenmacher left back in 2010.
Former Breaking Benjamin drummer Chad Szeliga appears on both 'Unblackened' and 'Catacombs of the Black Vatican' and does an excellent job. Bassist John DeServio has been in BLS for a while and is rock solid.
While 'Catacombs of the Black Vatican' doesn't break much new ground, it's not meant to. It's a diverse effort that continues the polishing and refining of Black Label Society's trademark sound, and will be well received by the band's legions of loyal fans.