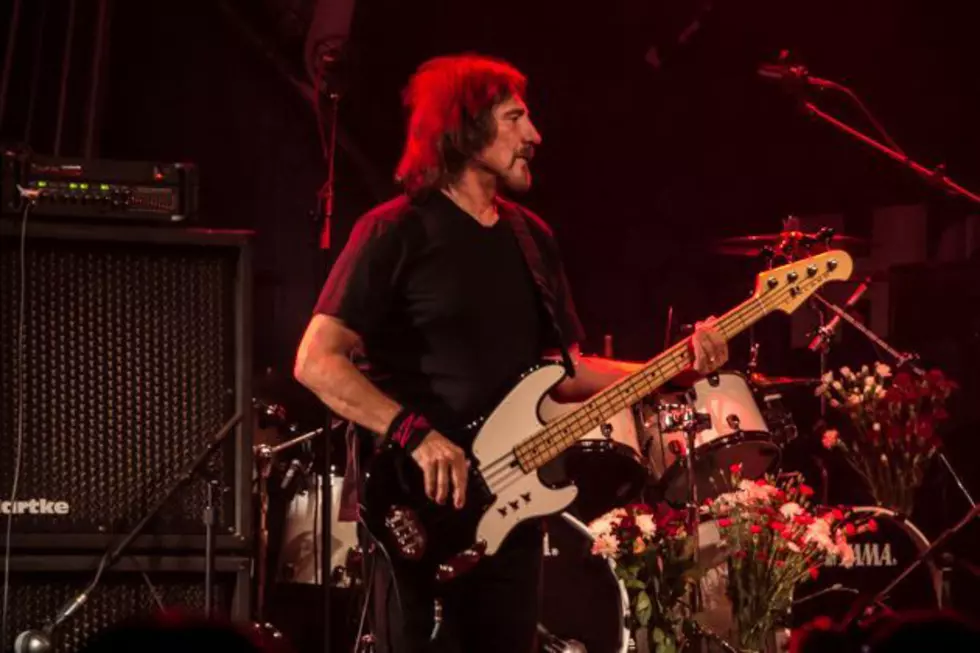 Black Sabbath's Geezer Butler Contributes to Reward for Information on Los Angeles Dog Killer
Kathy Flynn, WickedGoddessPhotography.com
Black Sabbath's Geezer Butler is a lifelong animal lover and a recent case of animal cruelty in the Los Angeles area has the bassist chipping in to find the culprit. According to My News LA, Butler has added to the reward total in hopes of finding out information on a man who killed a small dog in the Boyle Heights area last month.
The bassist chipped in $2,500 on top of the $20,000 that the city and several animal advocacy groups had already gathered to incentivize anyone who might have information on the man who committed the crime.
A witness told police that he saw a small dog jump out of a Dodge Caravan. The driver then stopped, got out of the vehicle and chased down the dog before punching it several times, then throwing it against a sidewalk until the animal was dead. The suspect, described as a white male between 50 and 60 years old, about 6'2" and 280 pounds with balding gray hair, then got in his vehicle and drove off. The witness reportedly got a picture of the man's van as well, revealing that it was a silver Dodge Caravan from 1996 through 2000 with an off color bumper.
Anyone with information on the man's identity and whereabouts was asked to call Det. Alfredo Reyes of the LAPD's animal cruelty task force at (213) 486- 0450. Tipsters can also call the LAPD's 24-hour tipline at (877) LAPD-24-7 or Crime Stoppers at (800) 222-TIPS. All tips can be submitted anonymously.
Butler has been an animal advocate and a vegan for years. In a 2009 video message for PETA2, the bassist spoke not only about his decision to stop eating meat at the age of eight, but also he and his wife's desire to see the end of puppy mills. "We try to go into pet shops that sell puppies from puppy mills and there's so many dogs and cats and all kinds of animals that need homes," said Butler in the video below. "There's no reason to buy them from a pet shop when you can just get them from your local shelter. Hopefully one day we'll see the end of puppy mills."
Watch Geezer Butler's PETA2 Testimonial
See Where Geezer Butler Ranks Among the Top 50 Hard Rock + Metal Bassists of All Time
10 Best Black Sabbath Songs