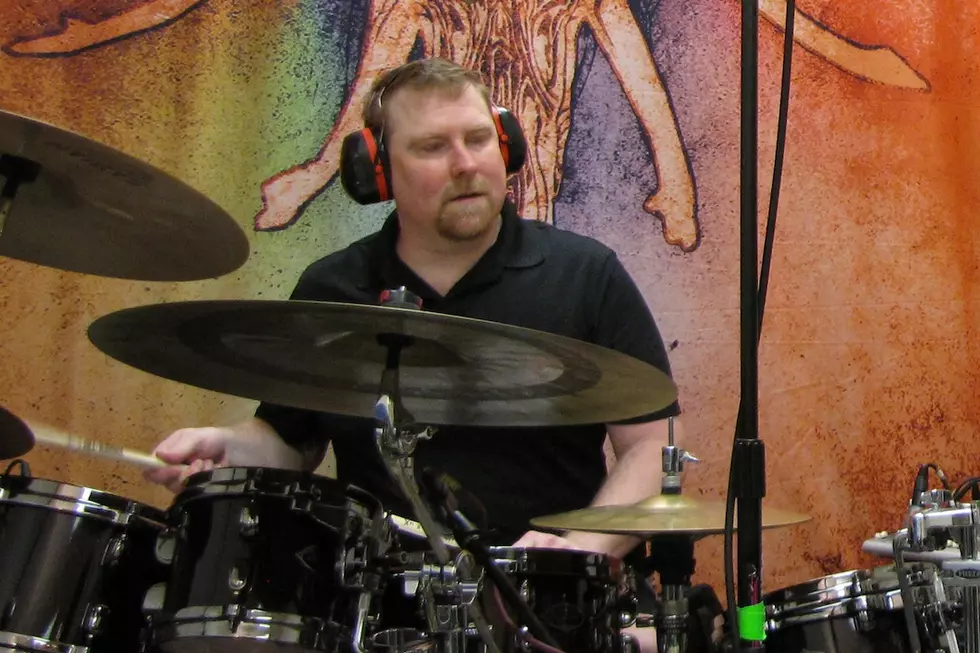 Former Cynic Drummer Sean Reinert Joins Perfect Beings, Prog Band Plots 2018 Album Release
Season of Mist
In September of 2015, prog fans were dealt a blow when drummer Sean Reinert revealed that Cynic had dissolved. The status of the band is still up in the air as vocalist / guitarist Paul Masvidal has maintained that the band "will continue one way or another." For those who have missed hearing Reinert's masterful work behind the kit, take reprieve as he's just joined prog rockers Perfect Beings.
"We are so proud to announce that we have a new drummer. And not just any drummer, mind you. Joining the band is modern progressive drumming phenom Sean Reinert, whose innovation has been heard with Death, Gordian Knot and as a founding member of Cynic," exclaimed the band in a Facebook post announcing the news. Perfect Beings also revealed that their third album will arrive in January of next year through their new label home, InsideOut Music.
For those unfamiliar with Perfect Beings, the band's music is a far cry from the hyper-technical frenetics of Cynic or the groundbreaking death metal of Death's Human. Instead, the music falls more in line with Gordian Knot than anything else Reinert is most known for. The band plays a more minimalist, laid back style, leaning heavily on the cinematic experience pioneered by the prog rock greats of the '70s.
If you're looking to catch Reinert back in action behind the kit, Perfect Beings will be performing at RoSfest in May of next year. Other acts confirmed so so include Flor De loto, District 97 and Cell 15. For more information on the event, head to the ROSfest website.
Where Does Sean Reinert Rank Among the Top 66 Hard Rock + Metal Drummers of All Time?
Loudwire Music Awards Tickets Available Now!