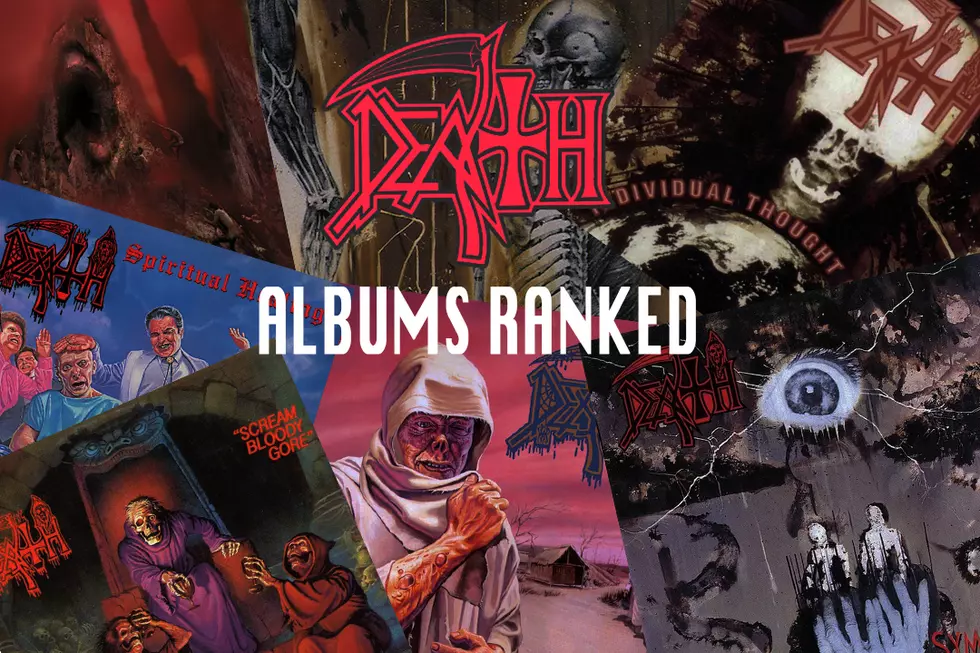 Loudwire
Many bands are recognized as pioneers of a particular genre of music, but only a few lent their very name to said genre, as did death metal's primary architects, Death.
Originally founded as Mantas, in 1983, by vocalist, guitarist and driving force Chuck Schuldiner, this fledgling outfit produced a vast trove of demos (nearly two-dozen, by most counts) that already did much to break new ground in extreme metal, even before Death recorded its proper full length debut album, Scream Bloody Gore, in 1987.
Even then, the LP was quickly acknowledged as one of history's first, true death metal LPs (with all due props to Possessed's Seven Churches and several European contributions by the likes of Celtic Frost, Kreator, et al.), and Schuldiner's speedy development of his vision over immediate follow-ups Leprosy (1988) and Spiritual Healing (1990) left little room for argument as to who was guiding the style into the future.
And this was before 1991's Human upped the stakes significantly, adding unprecedented levels complexity and sophistication for such a brutal style of music, which Chuck would henceforth carry on shaping and reshaping across subsequent classics, Individual Thought Patterns (1993), Symbolic (1995), and The Sound of Perseverance (1998).
The fact that all this was accomplished amid incessant personnel turnover only served to bolster Schuldiner's reputation as a singular, self-contained phenom, and it was telling that he chose to retire the Death moniker before indulging in his more traditional (i.e. not completely game-changing) heavy metal influences with new band, Control Denied.
And then Chuck was gone: felled by pneumonia at the ripe young age of 34 in December 2001, as a direct consequence of an aggressive brain tumor he had been battling for nearly two years. The only consolation – that his shortened life brought Schuldiner's amazing musical achievements with Death into even sharper focus – was no consolation, whatsoever.
Nevertheless, we invite you to click through the gallery above to see how we ranked Death's albums – a discography with no real weak links!
See More Album Ranking Below