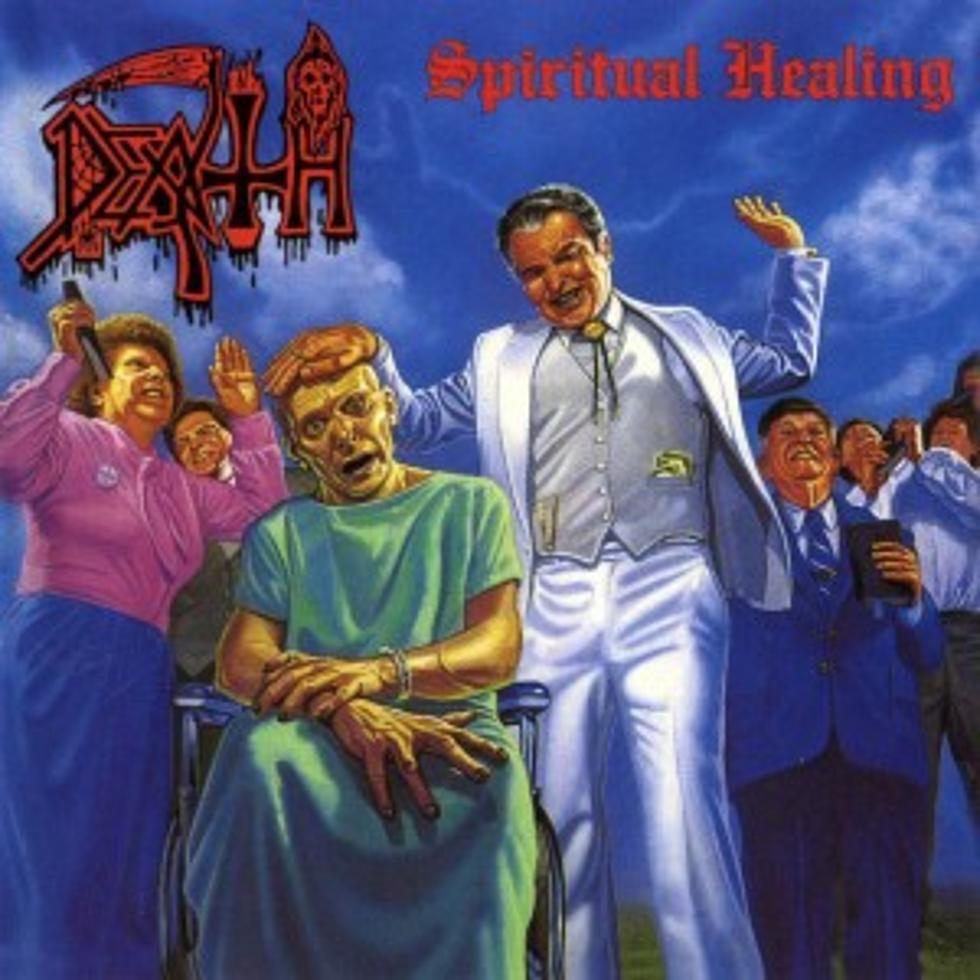 Death, 'Spiritual Healing' Deluxe Reissue – Exclusive Album Stream
Relapse
On Feb. 16, 1990, metal pioneers Death unleashed 'Spiritual Healing' upon the masses. As just one part of a legendary discography, the album continues to be celebrated by fans and is well known as a tech death staple. While the band Death may no longer be around, metalheads will now be given a new chapter of the band with Relapse Records' re-release of 'Spiritual Healing.' The album comes out on Nov. 20, but we're honored to give you the entire reissue right now and exclusively here at Loudwire.
With the re-release of 'Spiritual Healing,' the memory of legendary frontman Chuck Schuldiner is honored by the 3-CD deluxe special edition, gifting fans with some never-before-heard material. This new edition of 'Spiritual Healing' includes a remastered version of the album, 16 previously unreleased rehearsal outtakes, instrumentals and jams from the 'Spiritual Healing' recording sessions, along with a full live performance recorded on March 17, 1990, at Streets in New Rochelle, N.Y.
A few weeks ago, we helped release the premiere of Death performing 'Leprosy' live from the new 'Spiritual Healing' reissue, but now we've got all three discs available for streaming right here.
To pre-order the reissue of 'Spiritual Healing,' which comes out Tuesday (Nov. 20), check out the album's official Relapse page or purchase the record through iTunes. Also, be sure to check out Death's official Facebook page for more info.
Without further ado, please enjoy the exclusive premiere of Death's 'Spiritual Healing' reissue!