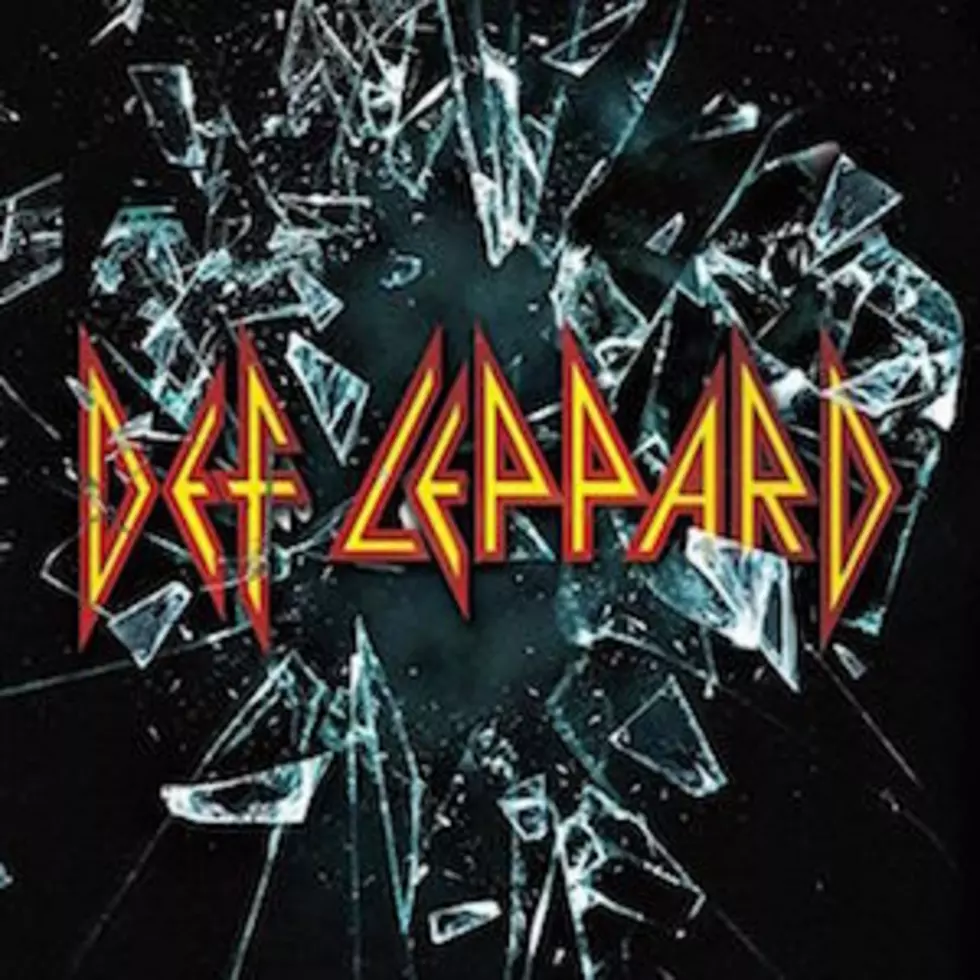 Def Leppard Reveal Track Listing, Artwork + 'Let's Go' Single From Self-Titled Disc
earMusic
Def Leppard's self-titled album is not that far off and the band have now revealed a whole bunch of details concerning the disc. The band posted a hand-written note on their Instagram account providing the album's track listing, have unveiled the new album artwork and they've also served up a new song called "Let's Go" that's currently streaming over at Rolling Stone.
"It's a call to arms," singer Joe Elliott told Rolling Stone about "Let's Go." "Rick Savage wrote 80 percent of the song. I wrote the verses, he wrote all the music and the choruses. He came in with it, and we knew it was a classic Def Leppard song. It's that three-minute pop-rock stuff with big chunky guitars and a big chorus. And it has that swaggering, mid-tempo rhythm, like 'Sugar,' and 'Rock of Ages.'"
He adds, "The idea was, we wanted something familiar. I mean, when AC/DC comes back after years away, you're not going to get 'Bohemian Rhapsody' from 'em, you know? And you don't want it, either -- you want 'Back in Black,' or something like it. For us, this is what we do. And it's something we enjoy doing."
As for the new disc's sound, Elliott stated, "It's got everything from Bowie to Queen to Zeppelin to, well, Def Leppard. And, yeah, 'Let's Go' could be the long-lost cousin of 'Sugar.' And 'Dangerous' sounds a little like 'Photograph.' We know that. We're aware of it. But that's only part of the picture. There's 14 tracks, and there are things like 'Invincible,' which kind of sounds like a cross between Billy Idol and the Psychedelic Furs. We don't shy away from an idea because it's not in our typical bandwidth."
He concludes, "The thing is, we've never been a straight-ahead metal band that's gonna sound like Megadeth or Metallica or something like that. We've just got too much melody in our heads. We like too much variety. We like the acoustic guitar. We like the keyboard. We like the Mellotron. We like the Beatles and the Stones. We like Slade and Sweet and T. Rex. We didn't just grow up on Black Sabbath."
You can check out the album artwork at the top of this post, while the track listing (and Instagram shot) can be seen below. Mark Oct. 30 on your calendar and get ready for the release of the new Def Leppard self-titled disc. Also, be sure to catch them on the road this fall at these locations.
Def Leppard, Def Leppard Track Listing
1. "Let's Go"
2. "Dangerous"
3. "Man Enough"
4. "We Belong"
5. "Invincible"
6. "Sea of Love"
7. "Energized"
8. "All Time High"
9. "Battle of My Own"
10. "Broke 'N' Brokenhearted"
11. "Forever Young"
12. "Last Dance"
13. "Wings of an Angel"
14. "Blind Faith"
See Where Vivian Campbell Ranks on Our List of the Top 50 Hard Rock + Metal Guitarists
Watch Def Leppard and Others in Our 'Monsters of Rock' 8-Bit Video Game Trailer