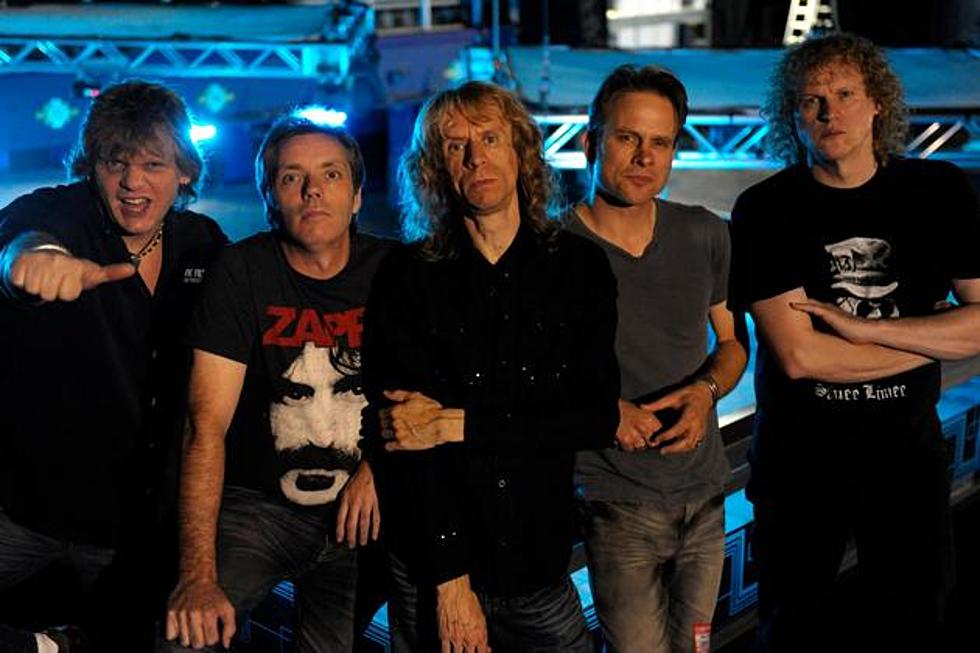 Diamond Head Vocalist Nick Tart Quits Band
Diamond Head - Facebook
The legendary band Diamond Head were part of the New Wave of British Heavy Metal that influenced countless bands that followed. 'Am I Evil?' from their classic 1980 album 'Lightning To the Nations' was covered by Metallica, who were big fans. Now, vocalist Nick Tart has announced he's quitting the band.
Tart had been Diamond Head's singer since 2004 when he replaced original vocalist Sean Harris. Tart posted a statement on the band's Facebook page about his exit. He says his move across the world to Australia a few years ago along with the band's lack of desire to make a new album contributed to his departure:
After 11 years of being the singer for Diamond Head I now feel it's time for me to move on. As most are aware they have already started the October tour with a replacement singer and I wish them nothing but the very best. I haven't heard the new guy yet but I'm sure he will be great; Brian has good quality control over Diamond Head and I don't believe he would continue touring unless he had found a singer who could pull it off. They are a very powerful band to front, so the best of luck to him, no doubt I will be snooping into you tube to see what they sound like.
I was hoping to pen a third album, but making new music with the band became limited; Brian mentioned he had no interest in making a new album, he didn't feel the urge, which I can totally understand. He's been doing it for a long time, but if there is no urge to make a new album, then an album doesn't belong. I made things even more difficult by moving to the other side of the world.
After living in Brisbane for nearly 6 years now, I've been very fortunate to still be able to fly to the UK and US for tours, thanks to hard work and determination of Karl Wilcox our drummer, without him there's quite a lot that wouldn't have been possible for DH. When Diamond Head get offered work, festivals for example, they should be in a position to say yes, without worrying about all the hassle it will take to get me involved.
I'm very proud of the 2 albums I have written and recorded with DH and the touring we have done was way beyond my expectations, especially performing at Knebworth with Metallica. I have had some fantastic times, the guys in DH are so grounded which made the tours such a joyful ride, and we have had some laughs.
I now have my own band here in Brisbane; it's taken me a long time to find someone to connect with musically, but I'm now writing new material and things are shaping up nicely. I'm getting quite excited, so I now need to move forward.
Love and thanks to those DH fans that accepted and encouraged me when I first joined the band and have followed us ever since, you know who you are.
As Tart mentions in his statement, Diamond Head are currently in the midst of a European tour. Danish singer Rasmus Bon Anderson is handling vocal duties. For all the dates, go here.