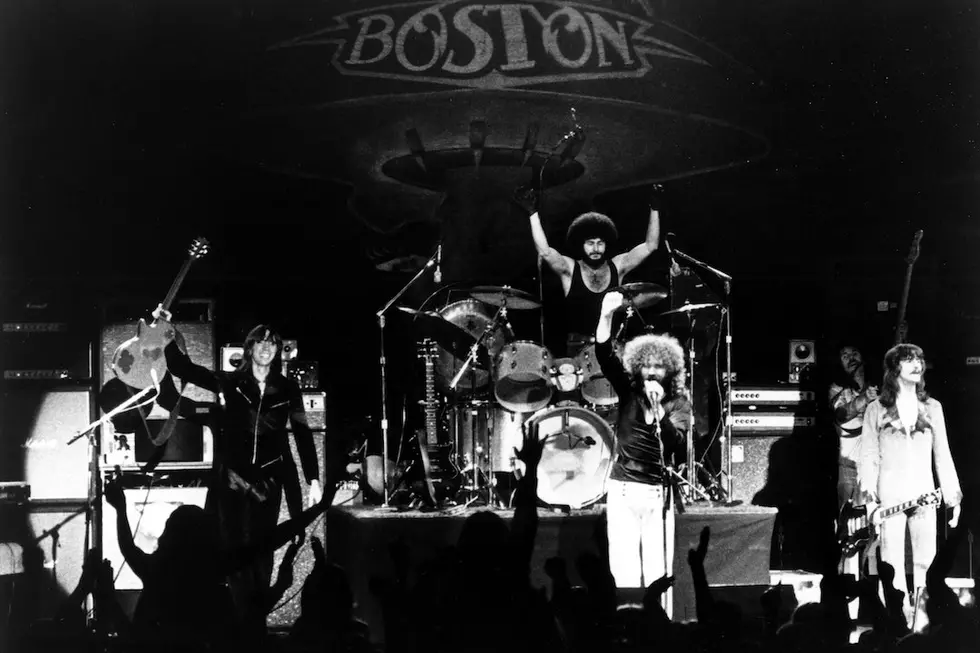 Ex-Boston Drummer Sib Hashian Dies at 67
Ron Pownall, Getty Images
Tragic news to report as Sib Hashian, former drummer for the famed rock group Boston, passed away at the age of 67 yesterday (March 22) while performing aboard the Legends of Rock Cruise.
"It is with deep and profound sadness I share the news of my husband's, John 'Sib' Hashian, the drummer formerly of the band Boston, sudden death," his wife Suzanne Hashian said to WVCB, an affiliate of ABC. His son, Adam, confirmed with TMZ that Hashian collapsed during a set he was playing alongside former Boston bandmate guitarist Barry Goudreau as well as ex-Foreigner singer Lou Gramm, David Marks, an ex-Beach Boy, and Kansas singer John Elefante.
TMZ also reported that attempts to save Hashian through CPR and the use of a defibrillator were made, but unsuccessful.
Hashian joined Boston prior to the recording of their legendary self-titled debut album (which would go on to be certified Platinum 17 times over) under the insistence from Epic Records that then current drummer Jim Masdea be replaced. He stuck with the band as they released their sophomore album, Don't Look Back in 1978, which also enjoyed massive success, ultimately going Platinum seven times. Hashian participated in the early sessions for Boston's third record, Third Stage, but was replaced by Masdea.
Loudwire extends our condolences to Hashian's family, friends and bandmates.