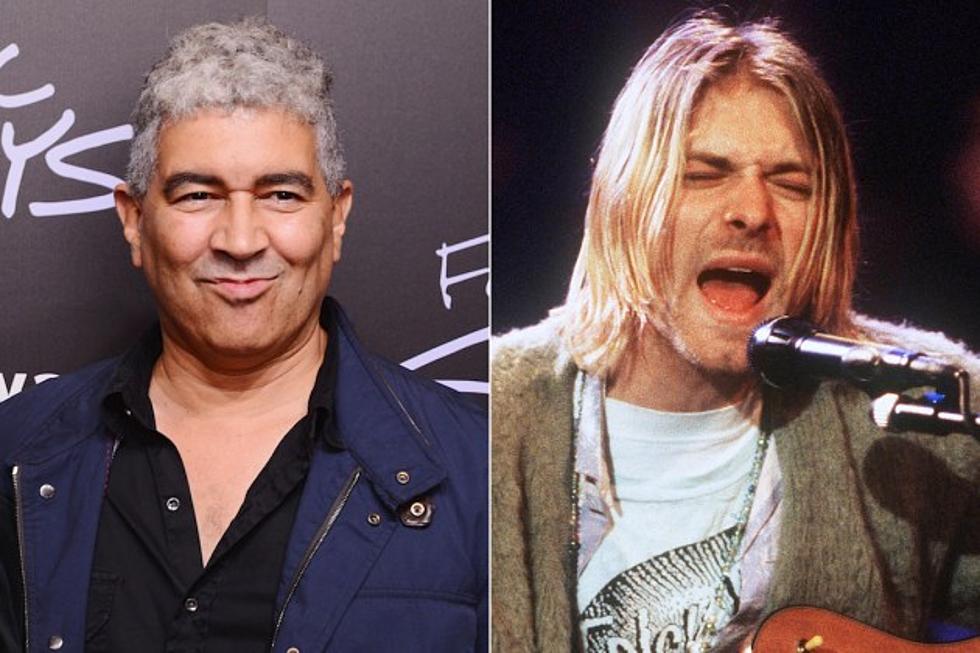 Foo Fighters' Pat Smear Reflects on Smashing Fender Strats Onstage With Kurt Cobain
Stephen Lovekin / Frank Micelotta, Getty Images
If you were lucky enough to catch a Nirvana show two decades ago, or simply checked out live footage on YouTube, you've probably seen the Nirvana members decimate their instruments onstage. Destroying actual Fenders Stratocasters is an expensive hobby, and in a new interview, guitarist Pat Smear reminisces about smashing guitars with Kurt Cobain and how Fender accommodated the pair's smash-happy actions.
Pat Smear has carved out a unique career, performing in not one, not two, but three legendary acts. Starting out with pinnacle punk act the Germs, Smear was later invited to join Nirvana by Kurt Cobain and eventually found himself in Foo Fighters with Nirvana drummer Dave Grohl.
While speaking with Diffuser, Smear spoke about receiving his first free guitars courtesy of Fender. However, Fender wasn't too happy about seeing the Strats smashed to pieces. "Fender actually started sending them to us," Smear began. "That was my first free guitar. I was like, 'Whoa, this is amazing.' They were a couple of really nice Strats. When we played our first proper gig in Phoenix, I started smashing them around and beating the s–t out of them at the end of the set, you know, as we tended to do at the end of Nirvana shows. The Fender rep was there and he was like, 'No, no, no, no, no! Don't do that with those guitars!'"
Smear added, "So he started sending me and Kurt boxes of Mexican Strats out on the road. 'Don't smash those, smash these instead!' And I played those, and I thought, 'These are pretty good, too! These are good guitars.' I mean, I guess they're cheaper in value, but they're still pretty good guitars."
Smear also spoke about Foo Fighters' next album, which Dave Grohl claimed will make 'Sonic Highways' look like kindergarden. "It's just a concept at this point," Smear described. "I mean, generally, what happens is, as we're starting on a project, Dave will have an idea for the next project. He likes to keep one step ahead. We knew the concept of the next project as we were starting 'Sonic Highways' … It's more fun when it's a surprise."
Click the button below to read the full interview with Pat Smear at Diffuser.
You Think You Know Foo Fighters?